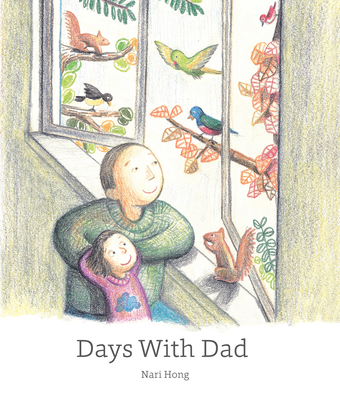 Days with Dad (Hardcover)
Enchanted Lion Books, 9781592702336, 40pp.
Publication Date: November 7, 2017
Description
Her father can't walk, and often frets over all of the things that he can't do with her, like play soccer or go skiing. But she doesn't care in the least about what he can't do--"don't be sorry, Dad " she says. What she loves is what they do together
Together, she and her father navigate everything from icy ponds to ocean shores, rainy days to sunshine. She knows that her dad worries sometimes, but she is happy with him, just the way he is. This is a heart-warming, beautifully hand-illustrated story of love, appreciation, and acceptance.
About the Author
Nari Hong dreams of a society where people aren't subject to comparisons based upon inaccurate assumptions of what constitutes life as a disabled person. She writes in both Korean and English. Her first book, Days with Dad is on IBBY's 2017 list of Outstanding Books for Young People with Disabilities and the 2017 shortlist for The Asian Children's Book Award by Genting Singapore (ABCA). She has exhibited her books at both the Paris Book Fair and the Abu Dhabi Book Fair. Nari lives in Seoul, South Korea.
Advertisement