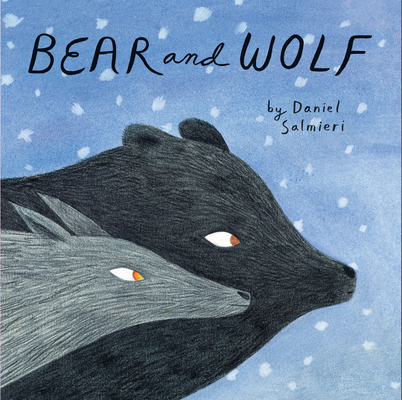 Bear and Wolf (Hardcover)
Enchanted Lion Books, 9781592702381, 48pp.
Publication Date: February 27, 2018
Description
They're young and curious, slipping easily into friendship as they amble along together, seeing new details in the snowy forest. Together they spy an owl overhead, look deep into the frozen face of the lake, and contemplate the fish sleeping below the surface. Then it's time to say goodbye: for Bear to go home and hibernate with the family and for Wolf to run with the pack. Daniel Salmieri's debut as author/illustrator is a beautifully rendered story of friendship and the subtle rhythm of life when we are open to the world and to each other.
About the Author
Daniel Salmieri grew up drawing ninja turtles, fighter jets and 90s Knicks players. He has since gone on to create illustrations for award-winning children's books and the New York Times. Daniel lives with his wife Sophia and their dog Ronni in Brooklyn, NY, where he was born and raised. His book with author Adam Rubin, Dragons Love Tacos, is a New York Times best-selling phenomenon, was an Indies Next selection, and a New York Times notable book. His debut book as an author/illustrator, Bear and Wolf, publishes in February from Enchanted Lion Books.
Advertisement