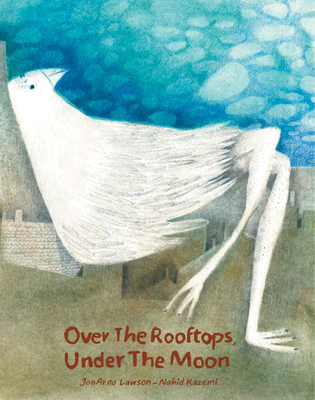 Over the Rooftops, Under the Moon (Hardcover)
Enchanted Lion Books, 9781592702626, 56pp.
Publication Date: February 12, 2019
* Individual store prices may vary.
Description
Alone with himself, even among his flock, a young bird finds an unexpected connection in the eyes of a little girl. He begins to wonder about the nature of life: What does it mean to be human? What does it mean to be a bird? Swept up in his exploration of the human world, he doesn't notice that his flock has already migrated south for the season. Written by JonArno Lawson and beautifully illustrated by Nahid Kazemi, this sparse, lyrical story is about community lost and found, and what it means to know one's self.
About the Author
An Iranian artist, Nahid Kazemi describes her work as "imagery literature," and sees art as a way of drawing the connection between words and forms. JonArno Lawson, a writer who has published many books for children and adults, was born in Hamilton, Ontario, and raised in nearby Dundas. He now lives in Toronto, Ontario, with his wife and three children. Lawson won the Lion and the Unicorn Award for Excellence in North American Poetry four times. He is probably best known as the author of the picture book Sidewalk Flowers.