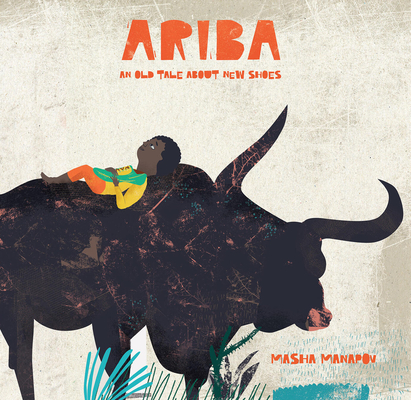 Ariba
An Old Tale about New Shoes
Hardcover

* Individual store prices may vary.
Description
Ariba, An Old Tale about New Shoes retells an African folktale with humor and grace that shows how the true riches of childhood stay with us across our lives.
Marcus's joy over his new pair of shoes reminds his grandfather of an old story about a boy named Ariba who has the most wonderful and unusual relationship with an extraordinary pair of shoes. As a child, Ariba saves these special shoes for Sundays only, and they give him magic and the greatest happiness. When he grows up and moves to the city, he decides the old shoes can go. But no matter how many times Ariba tries to get rid of his shoes, they always seem to find their way back to him. After all, why would shoes caked, baked, and layered with stories ever want to find a new owner? For in life, just as we claim a few precious things as our own, there are also those rare things that claim us, too. With a diverse cast of characters, a Black protagonist, and great graphic illustrations, this is a book that teaches kids something worth knowing about the essence of life.
Enchanted Lion Books, 9781592703005, 40pp.
Publication Date: November 5, 2019
About the Author
Masha Manapova is an award-winning, multidisciplinary illustrator and designer. Born in Baku and raised in Tel Aviv, she now makes her home in Bristol, England. Her bookmaking, along with her commissions from around the world, is conceptual, colorful, and textured. Her work has been exhibited both in Bristol and internationally, and her work has appeared in various publications. Ariba is her first book as author-illustrator and marks her US debut.