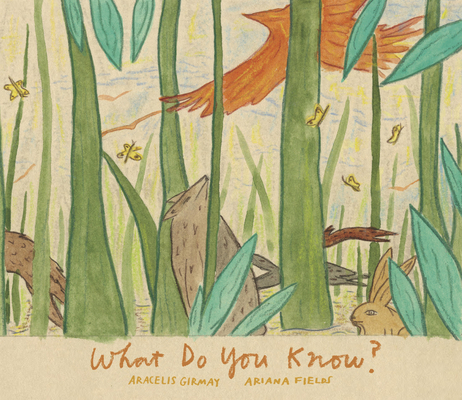 What Do You Know?
Hardcover

* Individual store prices may vary.
Description
The book takes its form from lines of the Sharon Olds poem "Looking at Them Asleep." In WHAT DO YOU KNOW?, "love" is a subject, an asker of questions, who addresses a range of characters, some of them places and some of them people and ideas. And the characters speak back, weaving together a polyvocal and many-placed text that attempts to think about a range of places, "knowledges," and perspectives. We wanted to create a manuscript that would model play, imagining, and surprise within a formal constraint.
Enchanted Lion Books, 9781592703210, 56pp.
Publication Date: June 1, 2021
About the Author
Ariana Fields is a graduate of SFAI (printmaking) and the City College Masters of Landscape Architecture program. She is interested in visual modes of storytelling, representations of movement, and works on paper. When she is not building, gardening, or drawing, she is making shapes with her body skating and surfing. Aracelis Girmay is a mother, auntie, teacher, and writer. Originally from Southern California, where the names of streets like Orange, Cherry, Bristol, Laurel, Buffalo, Santa Clara, Lime were a kind of poetry, she now lives and reads with her family in Brooklyn, New York.