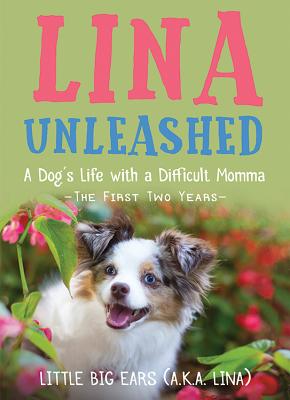 Lina Unleashed (Paperback)
A Dog's Life with a Difficult Momma: The First Two Years
Beaver's Pond Press, 9781592988235
Publication Date: July 25, 2017
* Individual store prices may vary.
Description
In Lina Unleashed, an adorable pup named Lina chronicles the hilarious, day-to-day struggles of her first two years with her clueless Momma. Momma means well but lacks common sense, especially when it comes to caring for Lina.

Readers will identify with many of Momma's issues, including her inability to understand modern technology. According to Lina, Momma does not know the difference between a hashtag and a dog tag. Momma, something of a shopaholic, also claims to be on a budget. Lina wonders pointedly if it can really be considered a budget when the only spending cuts are on her. Momma and Lina go paw to toe in other areas, too, like politics. Momma is a die-hard Republican who hates political correctness and is still hoping that global warming will reach Minnesota. Lina is a Democrat who is concerned about Trump's stand on dog rights and immigration, considering that she is Australian. Lina's wry wit and keen observations of her life with Momma are sure to tickle your funny bone.