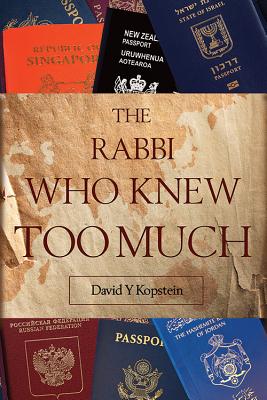 The Rabbi Who Knew Too Much (Paperback)
Beaver's Pond Press, 9781592988402
Publication Date: November 1, 2015
* Individual store prices may vary.
Description
Kadison, a young man from Minneapolis who is inspired by the Six-Day War to settle on a border kibbutz in Israel. As the kibbutz comes under fire from the other side of the Jordan, Jonathan spends his days helping build the community's defenses. But when idealism leads to disillusionment, he leaves the Holy Land for the Golden State to go into the "family business" and become a rabbi--a tradition that spans thirteen generations.

Soon he is called to a pulpit in New Zealand, where he stumbles over some covert information that Israel's Institute for Intelligence and Special Operations--the Mossad--will do anything to keep hidden.

Travel the world with JJ Kadison from the Midwest to the Middle East, then to California, the South Pacific, Dubai, and Singapore in this fictional memoir that goes behind the scenes of some recent real-world events and provides a rabbi's-eye view on ethnicity, patriotism, vengeance, and justice.
or
Not Currently Available for Direct Purchase