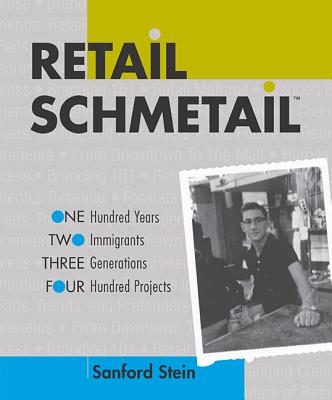 Retail Schmetail (Hardcover)
One Hundred Years, Two Immigrants, Three Generations, Four Hundred Projects
Bookhouse Fulfillment, 9781592989560, 328pp.
Publication Date: February 14, 2014
* Individual store prices may vary.
Description
Retail Schmetail is a lively, thorough, and slightly irreverent examination of 100 years of American retailing. Twin brothers and mid-century entrepreneurs Al and Lou Stein ran a Milwaukee shop that seemed more like a garage sale than a bona fide retail operation. While neither of these from the gut marketing guys had a formal education, they compensated for it with their ingenuity, drive, and legendary sense of humor. Al's oldest son, Sandy, spent countless hours observing antics and absorbing insights in this petri dish of fifties consumerism. This primed him for a wide-ranging career in retail design and consumer trending, shared in these pages. Here he lifts the veil on the psychological, emotional, and design constructs that separate the defining brands from the also-rans, with clear insight on what the virtual reinvention of retail means for all of us. No guide is more qualified than Sandy Stein to tell us why we buy what we buy, and how we'll buy and sell in the future. Ret.
or
Not Currently Available for Direct Purchase