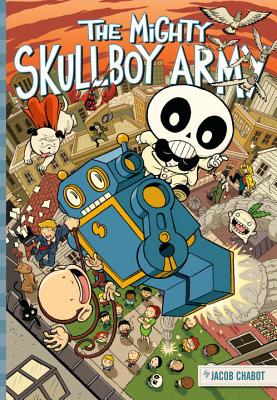 The Mighty Skullboy Army (Paperback)
Dark Horse Comics, 9781593076290, 90pp.
Publication Date: February 20, 2007
Other Editions of This Title:
Paperback (2/7/2012)
* Individual store prices may vary.
Description
Brazen robots Hostile corporate takeovers Ill-fated interns Criminally insane turnips Distinctly unhelpful helper monkeys And hats, dear God, hats aplenty All this and more awaits any brave soul ready and willing to enlist in the ranks of the Mighty Skullboy Army How do you sign up, you ask? Just purchase this book, absorb its nefarious bounty (we recommend using the eyes-to-brain method), and say hello to your new lord and master, Skullboy If he's not home from elementary school yet, be sure to pick up a handy pager. You will be called upon when needed.
Oh, and be sure to beef up on that health insurance.