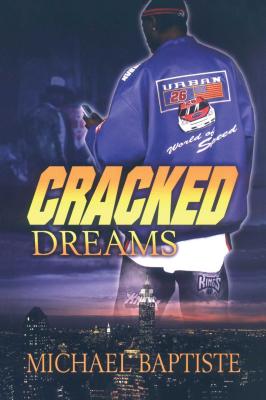 Cracked Dreams
Paperback

* Individual store prices may vary.
Description
A gripping adrenaline rush of a story about growing up on the street, Michael David Baptiste's first novel unfolds like an epic saga of crime and punishment.
Presided over by a main character named Michael Banner, known on the streets as Spits, Cracked Dreams takes readers onto the down and dirty streets of the Bronx and into the lives of a drug gang called the Time Bombs. The Time Bombs fear that their territory is being threatened by a rival gang trying to muscle into their trade, so they devise a plan to eliminate the competition. Soon they're consumed by the desire to make their mark beyond the borders of their hometown. Their cash-fueled dreams carry them far from their poberty-plagued roots, where their lives escalate into horrifying violence. Cracked Dreams introduces an unorgettable cast of snitches, gangstas, dealers, thugs, pimps, prostitutes, hustlers, and ex-cons who learn the hard way that when the street calls, you'd better answer. Shadowing their every move are the FBI agents sworn to put an end to the gang's reign of terror thats transforming average street corners into bloody battlegrounds.
Careening from the drug-fueled avenues of the Bronx to Florida and California, Cracked Dreams tells a haunting tale of sin and redemption. Filled with graphic imagery and tragic overtones, this is an electrifying debut by a supremely gifted up-an-comer.
Sbbi - Strebor Books Intl LLC, 9781593090357, 231pp.
Publication Date: April 4, 2016