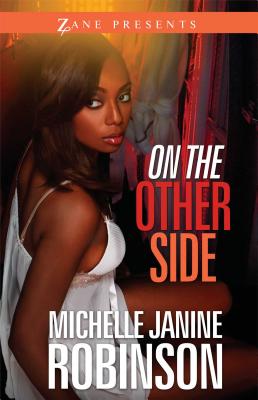 On the Other Side (Paperback)
A Novel
Strebor Books, 9781593094553, 336pp.
Publication Date: May 20, 2014
* Individual store prices may vary.
Description
When one woman survives the 9/11 attacks on the Twin Towers, she decides to fake her death and start a new life across the country, until her past—and a mysterious figure—comes back to haunt her.

On the surface, Neal Westman is a charming and successful architect, a man most women would swoon over. But as his fiancée, Damita, prepares for their wedding, she discovers that Neal isn't the man she thought he was. One night, he beats her so badly she can barely walk. Somehow, Damita manages to show up for work the next day in the World Trade Center—on September 11, 2001. With the help of a man who appears, seemingly out of nowhere, she runs from the building as quickly as possible. When they both make it to safety, she turns to find he is gone, but hears the words, don't worry, I'll meet you on the other side.

When Damita gets home, still covered in dust, she's met by a drunken Neal—and he wants to finish what he started. Instead, Damita defends herself, leaving Neal senseless on the ground. Suddenly, a brilliant idea strikes: She could run far, far away, and no one will ever know she's still alive—or what happened to her husband, especially if she becomes a suspect for murder…

Damita settles into a new life in Seattle without contacting anyone, but it seems that her past isn't completely wiped away. Anonymous, threatening notes mysteriously appear on her doorstep, and Damita becomes convinced she's going to prison—or worse, when she finds out who's behind it all.
About the Author
Michelle Janine Robinson is the author of Color Me Grey, More Than Meets the Eye, and Serial Typical. Her short story "Mi Destino" was included in Zane's New York Times bestseller Caramel Flava, and her short story contribution "The Quiet Room" was a featured story in the New York Times bestseller Succulent: Chocolate Flava II. Michelle is a native New Yorker and the mother of identical twin boys.
or
Not Currently Available for Direct Purchase