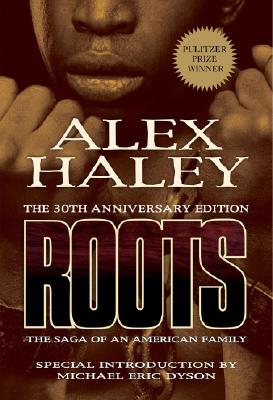 Roots: The Saga of an American Family (Paperback)
The Saga of an American Family
Vanguard Press, 9781593154493, 899pp.
Publication Date: May 22, 2007
* Individual store prices may vary.
or
Not Currently Available for Direct Purchase
Description
One of the most important books and television series ever to appear, Roots, galvanized the nation, and created an extraordinary political, racial, social and cultural dialogue that hadn t been seen since the publication ofUncle Tom's Cabin. The book sold over one million copies in the first year, and the miniseries was watched by an astonishing 130 million people. It also won both the Pulitzer Prize and the National Book Award.Rootsopened up the minds of Americans of all colors and faiths to one of the darkest and most painful parts of America's past.
Over the years, bothRootsand Alex Haley have attracted controversy, which comes with the territory for trailblazing, iconic books, particularly on the topic of race. Some of the criticism results from whetherRootsis fact or fiction and whether Alex Haley confused these two issues, a subject he addresses directly in the book. There is also the fact that Haley was sued for plagiarism when it was discovered that several dozen paragraphs inRootswere taken directly from a novel, The African, by Harold Courlander, who ultimately received a substantial financial settlement at the end of the case.
But none of the controversy affects the basic issue.Rootsfostered a remarkable dialogue about not just the past, but the then present day 1970s and how America had fared since the days portrayed inRoots. Vanguard Press feels that it is important to publishRoots: The 30th Anniversary Editionto remind the generation that originally read it that there are issues that still need to be discussed and debated, and to introduce to a new and younger generation, a book that will help them understand, perhaps for the first time, the reality of what took place during the time ofRoots.

About the Author
Alex Haley taught himself to write during a twenty year career in the U.S. Coast Guard. After retiring, he worked as a freelance magazine writer. His first book was The Autobiography of Malcom X, on which he was collaborator and editor. Roots: The Saga of An American Family was his second book, for which he was awarded special recognition from the Pulitzer Prize and National Book Award committees. He also wrote A Different Kind of Christmas, and Queen, a sequel to Roots. Haley died in 1992.
Advertisement