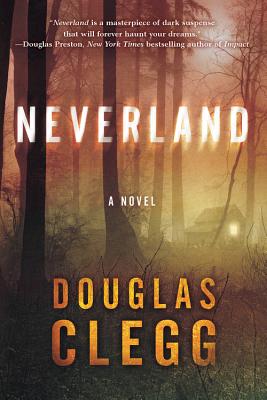 Neverland
Paperback

* Individual store prices may vary.
Description
From Douglas Clegg, New York Times bestselling author of Isis, comes a southern gothic tale of family secrets and games of innocence turned to darkness. For years, the Jackson family has vacationed at Rowena Wandigaux Lee's old Victorian house on Gull Island, a place of superstition and legend off the southern coast of the U.S. One particular summer, young Beau follows his cousin Sumter into a hidden shack in the woods—and christens this new clubhouse "Neverland." Neverland has a secret history, unknown to the children... The rundown shack in the woods is the key to an age-old mystery, a place forbidden to all. But Sumter and his cousins gather in its dusty shadows to escape the tensions at their grandmother's house. Neverland becomes the place where children begin to worship a creature of shadows, which Sumter calls "Lucy." All gods demand sacrifice... It begins with small sacrifices, little games, strange imaginings. While Sumter's games spiral out of control, twisting from the mysterious to the macabre, a nightmarish presence rises among the straggly trees beyond the bluffs overlooking the sea. And when Neverland itself is threatened with destruction, the children's games take on a horrifying reality—and Gull Island becomes a place of unrelenting terror.
Praise For Neverland…
Dean Koontz, New York Times Bestselling Author
"Clegg's stories can chill the spine so effectively that the reader should keep paramedics on standby."

Sherrilyn Kenyon, New York Times Bestselling Author
"Douglas Clegg is the future of dark fantasy."

David Morrell, New York Times Bestselling Author of The Shimmer 
"Douglas Clegg's Neverland is an unforgettable novel that combines creeping horror and psychological suspense. It starts like a bullet and never slows down."

Marjorie M. Liu, New York Times Bestselling Author
"From start to finish, Neverland is a haunting and tragic masterpiece. A powerful, thrilling tale, Douglas Clegg tells Beau and Sumner's incredible story with a subtle blend of humor and sadness that resonates with the reader long after the novel ends."

F. Paul Wilson, New York Times Bestselling Author
"This is a powerful and thrilling tale, Douglas Clegg's best novel yet. The novel builds in whispers and ends in a scream. You will never forget Neverland."

Bentley Little, Bestselling Author
"A brilliant novel that grows richer with each reading, a multilayered marvel that will one day be recognized as one of the classics of supernatural literature."
Vanguard Press, 9781593155414
Publication Date: April 13, 2010
About the Author
Douglas Clegg is the New York Times bestselling author of Isis, The Priest of Blood, Afterlife, and The Hour Before Dark, among other novels. His short story collection, The Machinery of Night, won a Shocker Award, and his first collection, The Nightmare Chronicles, won both the Bram Stoker Award and the International Horror Guild Award.
or
Not Currently Available for Direct Purchase