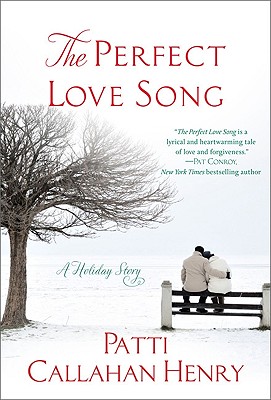 The Perfect Love Song (Hardcover)
A Holiday Story
Vanguard Press, 9781593156169, 240pp.
Publication Date: October 1, 2010
Other Editions of This Title:
Hardcover (10/8/2019)
Library Binding, Large Print (11/27/2019)
* Individual store prices may vary.
Description
Jimmy Sullivan has been living on the road with his brother, Jack, and his band The Unknown Souls. Without a place to call home, Jimmy and Jack lead a nomadic life filled with music and anonymous cities. When they return to a place Jimmy never wants to see againtheir old hometown of Seaboro, South Carolinahe falls in love with Charlotte Carrington.
With his soul now filled with hope, Jimmy writes his first love song. When he performs it at a holiday concert to a standing ovation, the lyrics are dubbed the Perfect Love Song, so much so that Jimmy finds himself going on tour with famous country music stars, catapulted into a world where the trappings of fame and fortune reign supreme.
All too soon, the hope that had once inspired Jimmy to write such beautiful, genuine lyrics is overshadowed by what the song can do for him and his career. In his thirst for recognition, he agrees to miss Jack's wedding in Ireland to sing at a Christmas Eve concert. And his ties to Charlotte seem to be ever so quickly slipping away.
Alone in New York City on Christmas Eve, Jimmy finally seeswith the help of a Christmas miracle or twothat his material gains are nothing compared to love, that he is losing all that really matters in his life. Is it too late to find his way to Ireland, to his brother, and to love?
About the Author
Patti Callahan Henry is the "New York Times" bestselling author of six novels: "Losing the Moon," "Where the River Runs," "When Light Breaks," "Between the Tides," "The Art of Keeping Secrets," and "Driftwood Summer."Patti is hailed as a fresh new voice in Southern fiction. She has been short-listed for the Townsend Prize for Fiction and has been nominated for the Southeastern Independent Booksellers Fiction Novel of the Year. She is a frequent speaker at luncheons, book clubs, and women s groups, where she discusses the importance of storytelling.Patti lives with her husband and three children outside Atlanta on the Chattahoochee River."
Praise For The Perfect Love Song: A Holiday Story…
Nancy Carty Lepri, NY Journal of Books
Jimmy and Jack Sullivan, members of the band the Unknown Souls, travel the bar and club circuit hoping to make it big. Raised in a dysfunctional family with a drunken and abusive father, the brothers live a nomadic lifestyle. That is, until Kara Larson, Jack's childhood sweetheart from Palmetto Point, South Carolina, reconnects with him after many years.
Meanwhile Jimmy, Jack's older brother and protector, finds himself falling in love with Kara's best friend, Charlotte Carrington. He thinks he will never find happiness due to his past, but Charlotte brings him out of his shell and proves the meaning of true love. This is a heartwarming story of love, pain, and redemption. Irish proverbs supplement the beginning of several chapters, adding to a mystical touch in the writing. Each of the complex characters work together to create a cohesive whole, much like pieces to a puzzle. All this, added to the vivid descriptions of the Southern country where the brothers grew up as well as the lush Irish landscape really help place the reader right in the story.
Pat Conroy, New York Times bestselling author of The Prince of Tides and
South of Broad
"I fell in love with both Patti Callahan Henry and her work.
The Perfect Love Song
is a lyrical and heartwarming tale of love and forgiveness. Patti takes you to those places in the heart you didn't even know you wanted to go."
Emily Giffin, New York Times bestselling author of Something Borrowed
"Her characters are so real, you feel as if you've known them a very long time."
Cassandra King, author of Same Sweet Girls
"Patti Callahan Henry's The Perfect Love Song is a wonderfully romantic and inspiring novel about love and redemption that sings with emotional truth. An essential read by a master storyteller."
Kat Martin, New York Times bestselling author of The Christmas Clock
"The Perfect Love Song is the perfect love story for the holiday season."
Library Journal, starred review
"This charming and romantic novel by the author of Driftwood Summer and Between the Tides will appeal to women's fiction fans and romance readers."
New York Journal of Books
"This heartwarming story of love and pain is written in narrative, as though the reader is outside looking in. Irish proverbs supplement the beginning of several chapters, adding to a mystical touch in the writing. Vivid descriptions of the Southern country where the brothers grew up as well as the lush Irish geography really help place the reader right in the story."
or
Not Currently Available for Direct Purchase