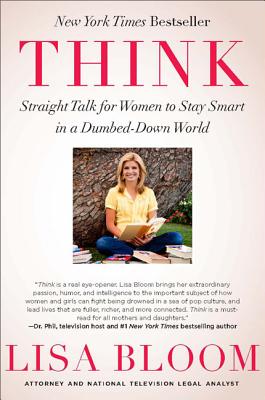 Think: Straight Talk for Women to Stay Smart in a Dumbed-Down World (Paperback)
Straight Talk for Women to Stay Smart in a Dumbed-Down World
Vanguard Press, 9781593157098, 288pp.
Publication Date: April 3, 2012
Description
A topical, timely, and highly provocative debut work of nonfiction by nationally recognized attorney and television legal analyst, Lisa Bloom
About the Author
Lisa Bloom is an award-winning journalist, legal analyst, trial attorney, and the daughter of renowned women's rights attorney Gloria Allred. Lisa is currently the CBS News and the CNN Legal Analyst, appearing frequently on "The Early Show, " and on CNN and HLN prime-time shows. She is a regular legal expert on "The Dr. Phil Show" and has guest-hosted "Larry King Live, The Early Show, " and "Showbiz Tonight." Lisa has published numerous popular and scholarly articles in "The Los Angeles Times, Family Circle, " the "National Law Journal, " and many more. She currently lives in Los Angeles.
Advertisement