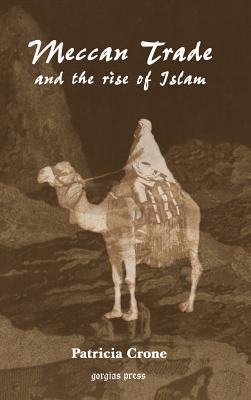 Meccan Trade and the Rise of Islam
Hardcover

* Individual store prices may vary.
Other Editions of This Title:
Paperback (3/3/2020)
Description
"Meccan Trade and the Rise of Islam is an extremely controversial but effectively argued and extensively documented work. The author presents a radical challenge to a number of standard assertions about the socio-economic milieu in which Islam arose." -R. Stephen Humphreys, University of Wisconsin, Madison Patricia Crone reassesses one of the most widely accepted dogmas in contemporary accounts of the beginnings of Islam, the supposition that Mecca was a trading center thriving on the export of aromatic spices to the Mediterranean. Pointing out that the conventional opinion is based on classical accounts of the trade between south Arabia and the Mediterranean some 600 years earlier than the age of Muhammad, Dr. Crone argues that the land route described in these records was short-lived and that the Muslim sources make no mention of such goods. In addition to changing our view of the role of trade, the author reexamines the evidence for the religious status of pre-Islamic Mecca and seeks to elucidate the nature of the sources on which we should reconstruct our picture of the birth of the new religion in Arabia. Patricia Crone is professor of Islamic history at the Institute for Advanced Study, Princeton. Her books include Medieval Islamic Political Thought (Edinburgh 2004) and Pre-Industrial Societies: Anatomy of the Premodern World (second edition, Oxford 2003).
Gorgias Press, 9781593331023, 312pp.
Publication Date: July 20, 2004