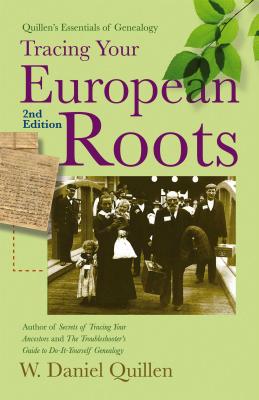 Tracing Your European Roots (Quillen's Essentials of Genealogy #5) (Paperback)
Cold Spring Press, 9781593601751, 159pp.
Publication Date: August 1, 2013
* Individual store prices may vary.
Description
Genealogy expert W. Daniel Quillen offers valuable tools and resources for anyone tracing their European ancestors. The United States is largely a nation populated by people of European roots, and many do-it-yourself genealogists find themselves in need of scouring European records to find their ancestors. New to this edition is a section on tracing your Scottish ancestors. This volume of Quillen's Essentials of Genealogy shows readers how to do their own research to uncover their European ancestry. This book will cover the following topics: - Where to find European records - How to access European records - How to use the Internet to help you in your search - Pitfalls and issues in obtaining European records - Research tips for England, Ireland, Germany, France, Italy, Spain, Poland, and other European nations.
About the Author
W. Daniel Quillen has been practicing and teaching genealogy for 25 years. He is the author of several books on genealogy including, Secrets of Tracing Your Ancestors, The Troubleshooter's Guide to Do-It-Yourself Genealogy, and all the books in the Quillen's Essentials of Genealogy series.