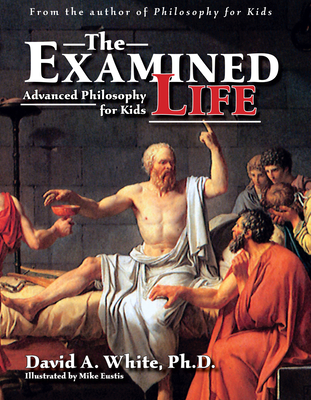 Examined Life (Paperback)
Advanced Philosophy for Kids
Prufrock Press, 9781593630089, 183pp.
Publication Date: January 1, 2006
* Individual store prices may vary.
Description
In this, the follow-up to the best-selling "Philosophy for Kids," Dr. David White delves deeper into the philosophical questions kids (and adults) care about deeply. Through vibrant discussions and debate, the book offers ways teachers can help students grapple with age-old questions about the nature of friendship (Aristotle), time (Augustine), knowledge (Plato), existence of God (Aquinas), perception (Berkeley), freedom and society (Rousseau), and many more.
The book is divided into three sections. Part 1 presents primary source readings that will encourage discussion and debate; Part 2 offers easy-to-use activities that focus on the direct application of philosophy to areas such as critical thinking, language, and the arts; and Part 3 offers a unique perspective just for teachers--a philosophical look at how teachers can become more reflective philosophers themselves. This is an excellent teachers' handbook for using advanced philosophy in the classroom.