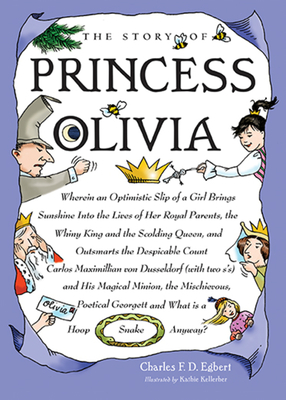 The Story of Princess Olivia (Hardcover)
Bunker Hill Publishing Inc, 9781593731472, 144pp.
Publication Date: October 1, 2013
* Individual store prices may vary.
Description
Princess Olivia - How it came to be. A few years ago, my wife, Carol, was a vendor at a Vermont Farmers' Market. A farmer, Mimi, sold goat cheese in the stand next to her. Her daughter, Olivia was a shy, blonde, girl who raced around the market playing games with a friend. Every Saturday I helped Carol set-up her paintings and then enjoyed the market. When it was time to pack up, I helped Carol and Olivia helped Mimi. We all became friends. One day Olivia
About the Author
Charles F.D. Egbert read classic children's stories to his three sons and created stories filled with wild adventures, high wire acts, arctic hunting expeditions and even a talking horse. He met the 'real' Olivia at a Vermont farmer's market. She was an imaginative child, eight years old, brave as a bear and a world class hoola-hooper. Mr. Egbert is the author of a dozen plays and a novel for adults entitled A Question of Survival. He lives with his wife Carol, also an author,in Quechee, VT.