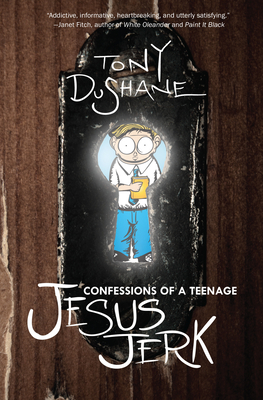 Confessions of a Teenage Jesus Jerk (Paperback)
Soft Skull Press, 9781593762636, 214pp.
Publication Date: January 19, 2010
Other Editions of This Title:
Paperback, Large Print, Large Print (10/1/2010)
* Individual store prices may vary.
Description
Gabe is a teenage Jehovah's Witness convinced God will kill him at Armageddon for masturbating. But Gabe's not alone: there's Peter, who writes swear words in the margins of his papers; Jihyun, the Korean kid who subsists on Ho Hos and Doritos; and Camille, who follows Gabe around, trying to be his girlfriend. There's also Gabe's mom, who sleeps sixteen hours a day, and his dad, an elder who decides the fate of sinners (like the married couple who confesses to accidentally having anal sex). There's Brother Miller, an elder with a Napoleon complex, who accompanies Gabe from door to door, encouraging him to knock with confidence, and Sister Feeney, who looks forward to the day she can move into a Spanish-style house after its owner dies at the end of the world. Luckily for Gabe, there is Uncle Jeff, who used to tour with Santana and now gives Gabe the only valuable girl advice he ever receives. It's hard when school days are spent dodging questions about your weird religion and weekends mean preaching house to house. Life looks dreary until Gabe falls for Camille's beautiful older sister and begins to see her as the answer to his frustrations.