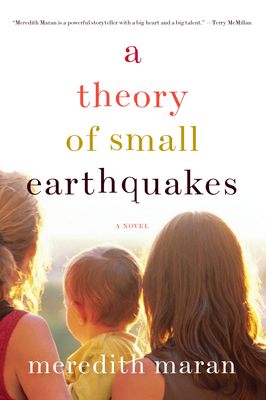 A Theory of Small Earthquakes (Paperback)
Soft Skull Press, 9781593764302, 346pp.
Publication Date: January 24, 2012
* Individual store prices may vary.
Description
"Any woman who has fought the odds to make a happy, healthy family will relate to Alison Rose, whose redemption is at stake in this inventive, addictive novel. A Theory Of Small Earthquakes teaches us something new about love and sex, jealousy and loyalty, and, most importantly, motherhood."
-Ayelet Waldman, author of Bad Mother and Red Hook Road In her ten previous nonfiction books, Meredith Maran has trained her journalistic eye on the subtle dance between the political and the personal. Now Maran brings her provocative gaze to her debut novel - a family story spanning two decades, set against the social, political, and geological upheavals of the Bay Area. Eager to escape her damaging past and chart her own future, Alison Rose is drawn to Zoe, a free-spirited artist who offers emotional stability and a love outside the norm. After many happy years together, the 1989 Loma Prieta earthquake deepens fissures in the two women's relationship, and Alison leaves Zoe for a new, "normal" life with a man. Alison's son is the outcome of both of these complicated relationships, and the three parents strive to create a life together that will test the boundaries of love and family in changing times.
or
Not Currently Available for Direct Purchase