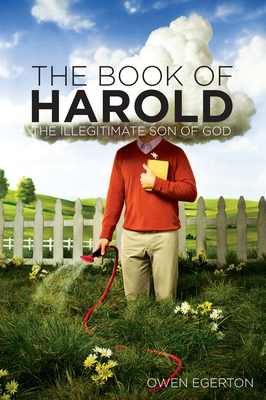 The Book of Harold (Paperback)
The Illegitimate Son of God
Soft Skull Press, 9781593764388, 237pp.
Publication Date: May 1, 2012
Other Editions of This Title:
Hardcover (5/1/2010)
* Individual store prices may vary.
Description
The Book of Harold is as profound and deeply respectful a novel as it is irreverent in its wild, often hilarious take on a modern messianic movement in suburbia. The titular and sometimes exasperating hero of this masterful satire is Harold Peeks, a middle-aged suburbanite living a lonely if typical modern life in the outskirts of Houston, Texas. His world feels bland and pointless until one evening at a mundane office party he announces to his stunned co-workers that he is the Second Coming of Christ. Oddly enough, people start to believe him. Blake Waterson, Harold's closest friend and narrator of the novel, is as skeptical as anyone of this disheveled and disconcertingly bawdy Savior and yet this would-be Judas is compelled to follow Harold on his two-hundred mile walking journey to Austin with a mismatched group of equally puzzled disciples. On the road, this motley crew of witnesses to the holy get to experience misguided converts, violent possums, and the ungrateful recipients of off-kilter healings. They also discover the inherent paradoxes, absurdities, and dangers of spirituality, as they learn that saviors may not have all the answers, and humanity is just as bizarre and beautiful as the beliefs we hold.
About the Author
Owen Egerton has had a varied yet illustrious career, having worked as a secret fast food inspector, an on-air home shopping host, and a para-church youth leader. He was the co-creator of the award-winning The Sinus Show at the Alamo Drafthouse Theater, and for several years was the artistic director of Austin's National Comedy Theatre. He currently writes screenplays and performs standup comedy. He lives in Austin.