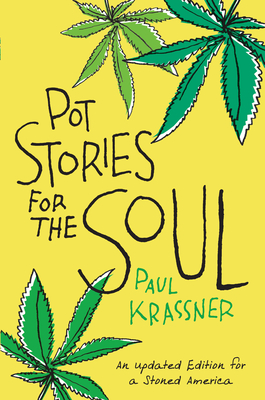 Pot Stories for the Soul (Paperback)
Soft Skull Press, 9781593764449, 240pp.
Publication Date: June 12, 2012
Description
The pieces in Pot Stories for the Soul are funny, whimsical, bizarre, poignant, informational, shocking, and, yeah, soulful. They are about love, hate, escape, reality, the paranormal, Allen Ginsberg, Ken Kesey, Michelle Phillips, Hunter Thompson, Abbie Hoffman, Wavy Gravy and peanut butter. Ultimately, these stories reveal the wide, weird, and wonderful subculture of stoners, where the reefers are mad, the joints are fat, and the buzz lasts for six-and-a-half days. Mainstream America has had an uneasy relationship with marijuana. Once a legal substance, the 1930s saw a massive campaign against the "Devil's Harvest" that led to pot being rendered illegal. In the 1960s, marijuana became one of the defining elements of the counterculture before once again being shunted to the sidelines. Over the last decade, however, marijuana has gone mainstream and has been the topic of seminars, expos, concerts, comedy routines, movies, TV shows, and college courses across the country. Originally published by High Times in 1999, Pot Stories for the Soul won the Firecracker Alternative Book Award and also became a Quality Paperback Book Club selection. This brand-new edition includes several new essays by Paul Krassner, plus his foreword, his afterword, and the evolution of cannabis sanity in between.
About the Author
Paul Krassner is an author, journalist, stand-up comedian, and the founder, editor, and a contributor to the The Realist. Krassner became a key figure in the counterculture of the 1960s as a member of Ken Kesey's Merry Pranksters and a founding member of the Yippies. He lives in Southern California.
Advertisement