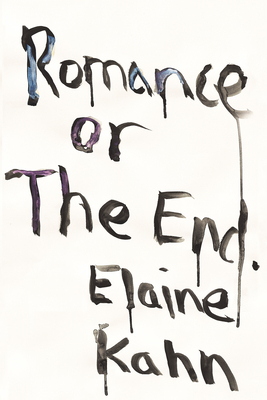 Romance or the End (Paperback)
Poems
Soft Skull Press, 9781593765842, 128pp.
Publication Date: February 4, 2020
* Individual store prices may vary.
Description
Romance or The End takes up the tools of romantic narrative in order to perform the rupture between self and story that occurs at the onset of trauma. Using known and pathologized literary arcs, Elaine Kahn unspools the fundamental instability of truth, love, and language to create an experiential portrait of narrative's power to both disfigure and restore. ROMEO & JULIET & ELAINE This is a book about love. And it is a book about lies. Love can be a lie, but it is also always true. This is a book about truth. This is a book about story. There is no such thing as a true story and so there are no stories in this book. Without a story, there is separation. This is a book about separation. Everything is a story. Even the truth. There is nothing truer in this world than the lie of love.