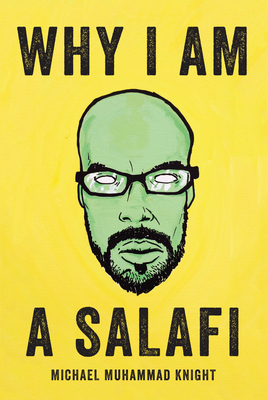 Why I Am a Salafi (Paperback)
Soft Skull Press, 9781593766061, 320pp.
Publication Date: August 11, 2015
* Individual store prices may vary.
Description
The Salafi movement invests supreme Islamic authority in the precedents of the Salaf, the first three generations of Muslims, who represent a "Golden Age" from which all subsequent eras can only decline. In Why I Am a Salafi, Michael Muhammad Knight confronts the problem of origins, questioning the possibility of accessing pure Islam through its canonical texts. Why I Am a Salafi is also a confrontation of Knight's own origins as a Muslim. Reconsidering Salafism, Knight explores the historical processes that informed Islam as he once knew it, having converted to a Salafi vision of Islam in 1994. In the decades since, he has drifted away from Salafism in favor of an alternative Islam that celebrates the freaks, misfits, and heretical innovators. What happens to Islam when everything's up for grabs, and can an anything-goes Islam allow space for reputedly intolerant Salafism? In Why I Am a Salafi, Knight explores not only Salafism's valorization of the origins, but takes the Salafi project further than its advocates are willing to go, and reflects upon the consequences of surrendering the origins forever.

About the Author
Michael Muhammad Knight converted to Islam at 16, after reading The Autobiography of Malcolm X, and at 17 he traveled to to Pakistan to study Islam at Faisal Mosque in Islamabad. He is the author of ten books, including The Taqwacores, Tripping with Allah, Journey to the End of Islam, and William S. Burroughs vs. the Qur'an. He lives in North Carolina.