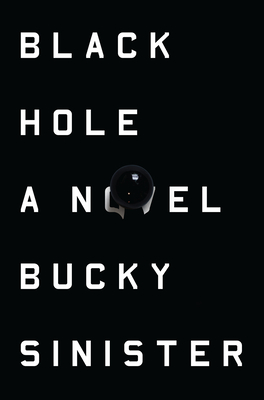 Black Hole
Paperback

* Individual store prices may vary.
Description
There are no old drug addicts. That's what everyone says, at least. So how did Chuck get to his forty-third birthday and find himself still neck-deep in this scene? He knows he's the creepy old guy with the drugs or the guy who's too old to be at the party doing everyone else's drugs, but if it ain't broke ... Well, he manages to make it to work at the dwarf whale distributor every day. He may hate that his dearly seedy San Francisco has become overrun with Starbucks, startups, and Lululemon moms, but he makes do every month for the rent-controlled apartment he shares with roommates he never sees. It's not perfect, but it's livable. In the end, though, every addict has that one special vice that can tip them from relatively functional to completely unhinged. For Chuck, it's a new drug that doesn't even have a name yet; it's just a smokable, everlasting gobstopper of mellow high. But when chunks of time begin to disappear and rearrange themselves, he wonders if this really is just another life-ruining drug or if it's something straight out of a Philip K. Dick universe. Word on the street is that this.
Soft Skull Press, 9781593766078, 160pp.
Publication Date: August 11, 2015
About the Author
Bucky Sinister is a poet, self-help author, and comedian. He has published four books of poetry and two self-help books, including Get Up: A 12-Step Guide to Recovery for Misfists, Freaks, and Weirdos. His journalism, film reviews, and short stories have appeared on The Rumpus, The Bold Italic, and a number of other online and print publications. You can also spot him in the recently released Willow Creek, a film by Bobcat Goldthwait.