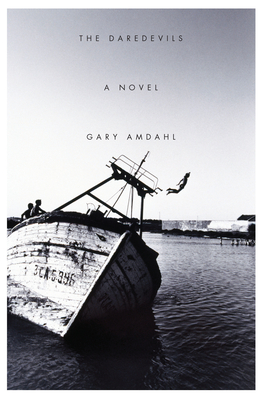 The Daredevils (Paperback)
Soft Skull Press, 9781593766290, 416pp.
Publication Date: February 9, 2016
* Individual store prices may vary.
Description
A twelve-year-old boy, middle son in a wealthy, politically and culturally prominent San Francisco family, watches his city disappear in the earthquake and fires of 1906. His father him that nothing has been lost that cannot be swiftly and easily replaced. He quotes Virgil: "Nothing unreal is allowed to survive." The boy turns this stark Stoic philosophical "consolation" into the radical theater practices of the day, in the course of which he involves himself with radical labor struggles: anarchists, Wobblies, socialists of every stripe. He learns that politics is meta-acting, and he and his girlfriend--a Connecticut mill girl who is on the verge of national recognition as a spokesperson for workers--embark on a speaking tour with a Midwestern anti-railroad, pro-farmer group and take their political, philosophical, and artistic ethos to the farthest limits of the real and the unreal, where they find there is no useful distinction between the two.

About the Author
Gary Amdahl has published six books, and produced nine plays. He was awarded two Jerome Fellowships at The Playwrights' Center in Minneapolis and a Pushcart Prize. His work has appeared in the New York Times Book Review, The Nation, The Washington Post, The Boston Globe, AGNI, A Public Space and many other monthlies, weeklies, and dailies. He lives in Redlands, CA and is married to author Leslie Brody.