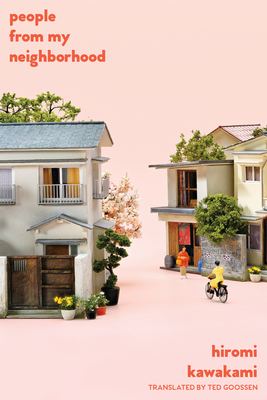 People from My Neighborhood
Stories
Paperback

* Individual store prices may vary.
December 2021 Indie Next List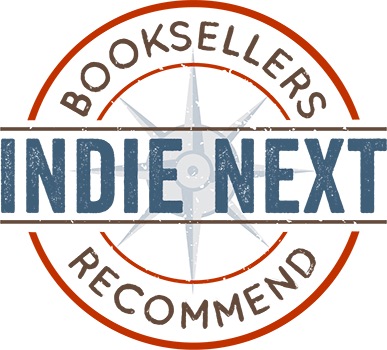 "Hiromi Kawakami writes like no one else. She seamlessly mixes fairytales and folklore into the reality of everyday life with an innocent dreamlike quality. It is a sheer joy to read her, and
People from My Neighborhood
is no exception."
— Rachel Brewer, Carmichael's Bookstore, Louisville, KY
View the List
Description
From the author of the internationally bestselling Strange Weather in Tokyo, a collection of interlinking stories that masterfully blend the mundane and the mythical—"fairy tales in the best Brothers Grimm tradition: naïf, magical, and frequently veering into the macabre" (Financial Times).

A bossy child who lives under a white cloth near a tree; a schoolgirl who keeps doll's brains in a desk drawer; an old man with two shadows, one docile and one rebellious; a diplomat no one has ever seen who goes fishing at an artificial lake no one has ever heard of. These are some of the inhabitants of People from My Neighborhood.

In their lives, details of the local and everyday—the lunch menu at a tiny drinking place called the Love, the color and shape of the roof of the tax office—slip into accounts of duels, prophetic dreams, revolutions, and visitations from ghosts and gods. In twenty-six "palm of the hand" stories—fictions small enough to fit in the palm of one's hand and brief enough to allow for dipping in and out—Hiromi Kawakami creates a universe ruled by mystery and transformation.
Praise For People from My Neighborhood: Stories…
An NPR Best Book of the Year

"Kawakami's style traffics in brevity, giving us images distilled to their core, sentences that go directly to the heart, and the narrative command to deliver entire lives within one sweeping breath . . . The surreal turns into something powerful in Kawakami's hands, all the more devastating because it escapes our full understanding." —Brenda Peynado, The New York Times Book Review

"Twenty-six tightly drawn narratives that feature Kawakami's signature unsparing and clever prose . . . An offbeat and energetic look at the magical and mysterious elements that can arise in the most normal circumstances." —Annabel Gutterman, TIME

"Delighting in both the fantastical and the mundane, the tales in this collection exemplify the Japanese literary form of 'palm of the hand' stories . . . Recurrent characters ground the narrative in a measure of reality, and a current of sadness runs beneath the quirky plots." —The New Yorker

"An enchanting origami of linked stories, most no more than three or four pages, set in a neighborhood of eccentrics whose better selves betray them . . . Kawakami's characters tread the shimmering line between the absurd and hyperreal, vivid as Japanese block prints." —Hamilton Cain, O, The Oprah Magazine

"Beguiling, with a strangeness that feels culturally rooted." —Sunday Times
 
"Offers a delicious combination of intrigue, magic and comedy, like an unusual but satisfying snack. Kawakami continues to show off her prowess as a sharp-witted writer with a keen eye for the unexplored mysteries of humanity." —Japan Times
 
"Tempting as it is, People from My Neighborhood is not a book to rush . . . The interlinking short stories in this collection are fairy tales in the best Brothers Grimm tradition: naïf, magical and frequently veering into the macabre . . . in a world where much is insubstantial . . . Kawakami's clean narrative style is very much her own." —Financial Times

"People from My Neigh­borhood delivers a heartfelt, beautiful, dreamlike rendition of urban life that is both glorious on its own merits and will emotionally resonate with those of us who, due to the pandemic, have been required to stay at home, kept at arms lengths from our fam­ily, friends, and community." —Ian Mond, Locus

"Hiromi Kawakami's delightfully quirky writing shines in this slim collection of microfiction, translated by Ted Goossen . . . An author who has been compared to Gabriel García Márquez and Italo Calvino, Kawakami deftly interweaves the mundane with the magical and the mysterious with the playful." —Rosa Cartagena, Bitch

"Kawakami offers a series of impressions—fragments of lives that are just slightly off-kilter from the everyday . . . The pleasure of reading People from My Neighborhood lies in the uncanny, the feeling of recognizing something familiar that isn't quite right, or something that could be real (such as chicken hell) but isn't (as far as we know)." —Lisa Butts, BookBrowse

"Beloved Japanese novelist Hiromi Kawakami returns with this delightful collection of twenty-six interlocking short stories—small enough to fit in the palm of your hand, as the writer puts it—set in a world that blends the mythical with the mundane. If months of lockdown has you yearning to find the magic in the everyday again, Kawakami's book has arrived just in time." —Chicago Review of Books

"I love miniatures, the way big ideas are shrunk to digestible bits and dollhouse-size designs, where everything is there—just smaller. In thirty-six stories in 120 pages, Kawakami performs this Shrinky Dink macro-to-micro transformation, which, surprisingly, also gives rise to ever expanding mysteries . . . Each tiny tale is sheathed in a veil of cellophane that, when unwrapped, holds multitudes. Kawakami's prose also contains that same depth amid brevity." —Kerri Arsenault, Orion Magazine

"It would be fair to describe the stories as surreal. But as the pages slid by, I found myself thinking . . . how could I talk about my neighbours without this level of surrealism? I know so little about who they really are. I see their lives in flashes, out of context, on guard and on display. They are the perfect subject for the genre. And what's more, when I was a child, didn't I imagine them as caricatures—witches, old men, seers, rebels, charlatans? It's as though People from My Neighborhood reminds us of how we once perceived the world." —The Arts Desk

"A gleeful tone of wonder, matter-of-fact domestic compromise, fey visitation, and cheek-by-jowl coexistence of the mundane and the fabulous carries through . . . the collection . . . Evokes Italo Calvino's worldly fabulism and Ludmilla Petrushevskaya's Grimms-ian domestic surrealism, but with a cultural lexicon that is distinctly Japanese. An engaging and winsome book that charms without diminishing the precise unease created by Kawakami's spare prose."—Kirkus Reviews (starred review)

"An eerie, surreal collection, absurd and funny, that fans of fabulism and magical realism will enjoy. The stories all come together to paint a portrait of a town where the lines between reality and magic are thin and the shadows hold all manner of surprises." —Leah Rachel von Essen, Book Riot

"No one writes like Hiromi Kawakami. In People from My Neighborhood, Kawakami reminds us of what a gift and a rarity it is to read her work. Her characters love, lose, grow, and fall, while Kawakami paints murals of their lives with the deftest of hands. The depth and complexity of these stories is simply beyond, and Kawakami's prose, from cover to cover, couldn't be a bigger joy to live with. It will always be a mystery to me how she pulled it off, but People From My Neighborhood is a world unto itself—and we couldn't be luckier to get to read it." —Bryan Washington, author of Memorial and Lot
Soft Skull, 9781593767112, 176pp.
Publication Date: November 30, 2021
About the Author
Hiromi Kawakami was born in Tokyo in 1958. Her first novel, Kamisama (God), was published in 1994. In 1996, she was awarded the Akutagawa Prize for Hebi o Fumu (Tread on a Snake) and in 2001 she won the Tanizaki Prize for her novel Sensei no Kaban (Strange Weather in Tokyo), which became an international bestseller. Strange Weather in Tokyo was shortlisted for the 2013 Man Asian Literary Prize and the 2014 International Foreign Fiction Prize. Kawakami has contributed to editions of Granta in both the UK and Japan and is one of Japan's most popular contemporary novelists.