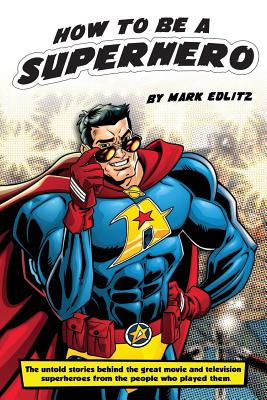 How to Be a SuperHero (Paperback)
BearManor Media, 9781593937898, 586pp.
Publication Date: May 1, 2015
* Individual store prices may vary.
Description
How to Be a Superhero takes the reader behind the scenes of the most popular superhero movies and television shows of the past seventy years. The book includes 35 penetrating interviews with actors and actresses who have played the world's greatest superheroes, supervillains, antiheroes and sidekicks, as well as 70 photographs. "To be, as Chris Reeve put it, 'a temporary custodian' of these stories (myths really) is a very subjective experience. To be taken into the minds and thought processes of others who have had that experience is a fascinating journey. How to Be a Superhero really takes you into what it means not only to the people who play them, but into the minds of superheroes." - Richard Donner, director Superman "Edlitz's impressive knowledge of not just superhero movies and TV shows, but of the comics that they're based on, enables him to ask incisive questions that get the actors talking about their super-roles in a way not many interviewers can do. The book is a unique take on the superhero phenomenon." - Danny Fingeroth, author of Superman on the Couch: What Superheroes Really Tell Us about Ourselves and Our Society "Mark Edlitz's How To Be A Superhero delivers rare insights into the mindset of the men and women behind the world's most beloved heroes and villains. A supremely fun read." - David Hayter, screenwriter of X-Men, X-Men 2 and Watchmen.