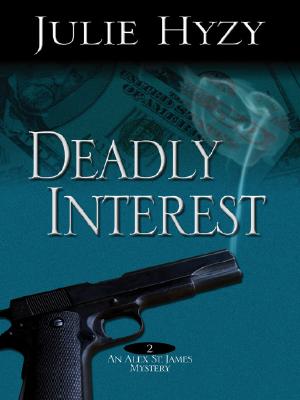 Deadly Interest (Hardcover)
Five Star (ME), 9781594144943
Publication Date: September 1, 2006
* Individual store prices may vary.
or
Not Currently Available for Direct Purchase
Description
Reeling from a public humiliation by her former lover, Alex St. James returns home to find that her elderly neighbor - who'd earlier that evening asked Alex for her help with a sticky financial situation - has been murdered. Alex discovers that the spunky old lady had been secretly looking into her bank's lending practices. Drawn into the investigation, Alex uses her connections at Midwest Focus NewsMagazine to help the police find the killer but, before long, finds herself being stalked by a vicious ex-con. Added to the mix is the victim's estranged son, a volatile man with a gambling problem, who's desperate to grab his inheritance. Even after suffering a brutal attack, Alex refuses to back off, and she subsequently uncovers a shocking secret that had been buried long ago. Alex is juggling several personal issues as well; one concerning her handicapped sister, and another involving two attractive men, one of whom may have the power to mend Alex's bruised ego. Determined to untangle the web of duplicity spun by those around her, Alex is soon poised to expose the truth. That is, until she finds herself alone with the killer, a formidable foe with a Deadly Interest in her future. < P>Julie Hyzy resides in Illinois.

Advertisement