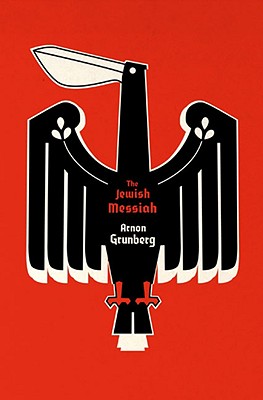 The Jewish Messiah (Hardcover)
Penguin Press HC, The, 9781594201493, 480pp.
Publication Date: January 10, 2008
* Individual store prices may vary.
or
Not Currently Available for Direct Purchase
Description
One of the great provocateurs of world literature has written perhaps his most outrageous and morally necessary novel: the story of a confused young man from a family with a Nazi past who decides he will devote his life to redeeming the suffering of the Jews in his own unorthodox way

What is it to the sixteen-year-old Swiss youth Xavier Radek that his grandfather served in the SS? Why are Xavier's parents so quiet, so furtive, so uninterested in doing anything with their lives, in pursuing any great causes? Not that there seem to be many great causes on offer in Basel, Switzerland, at least within reach of a restless, socially nervous and-let's admit-not notably gifted young man. Until, that is, Xavier meets some members of the Basel Jewish youth group and comes to know a boy named Awromele, son of a local rabbi. Suddenly the light goes on: this group of people, who have suffered so much, need his help, and he will not stint at giving it to them. So it is that young Xavier decides to convert to Judaism and to begin his long journey to influence and, in the end, to infamy. With him at every step is the rabbi's son Awromele, first as his guide, then as his lover, and finally as his devoted right-hand man.

Although Awromele arguably bears some responsibility for the botched circumcision that costs Xavier his left testicle, and while his decision to coax Xavier into collaborating on the first translation of Mein Kampf into Yiddish is of questionable taste, and his sexual promiscuity can often be hurtful, on the deeper issue of emotional fidelity there can be no doubt. Awromele sticks by Xavier's side through life's every turn: when Xavier's mother's sexual addiction to her favorite kitchen knife creates ugly domestic strife; when Xavier's father takes his own life; when Xavier transplants the two young men to Amsterdam so he can attend art school; when the two migrate to Israel; when Xavier enters politics; when he is elected Israeli prime minister; and when he chooses the nuclear option.

Both a great love story and a grotesque farce, both an assault on the most well- guarded pieties and taboos of our age and a profound reckoning with the limits of human guilt, cruelty, and suffering, The Jewish Messiah is without question Arnon Grunberg's masterpiece.
Advertisement