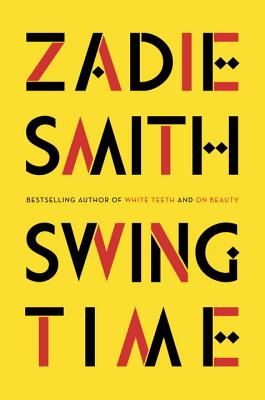 Swing Time
Hardcover

* Individual store prices may vary.
December 2016 Indie Next List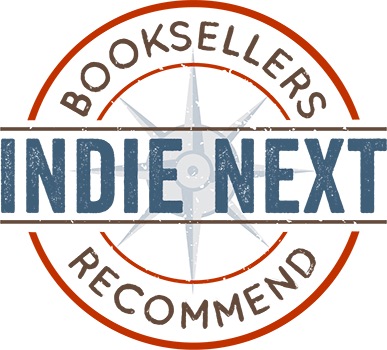 "In her gracefully written new work, the author of NW and White Teeth addresses the frustrations of family relations, the complications of race, the tyranny of celebrity, and the travesty of cultural appropriation. Smith looks at the fragile threads that tie friends together and how easily they can snap, and her prose flows without effort, granting even the most flawed characters --and there are many -- a modicum of redemption."
— Peggy Latkovich (E), Mac's Backs Paperbacks, Cleveland Heights, OH
View the List
Description
"Smith's thrilling cultural insights never overshadow the wholeness of her characters, who are so keenly observed that one feels witness to their lives." —O, The Oprah Magazine

"A sweeping meditation on art, race, and identity that may be [Smith's] most ambitious work yet." —Esquire

A New York Times bestseller • Finalist for the National Book Critics Circle Award for Fiction • Longlisted for the Man Booker Prize

An ambitious, exuberant new novel moving from North West London to West Africa, from the multi-award-winning author of White Teeth and On Beauty.

Two brown girls dream of being dancers—but only one, Tracey, has talent. The other has ideas: about rhythm and time, about black bodies and black music, what constitutes a tribe, or makes a person truly free. It's a close but complicated childhood friendship that ends abruptly in their early twenties, never to be revisited, but never quite forgotten, either.

Tracey makes it to the chorus line but struggles with adult life, while her friend leaves the old neighborhood behind, traveling the world as an assistant to a famous singer, Aimee, observing close up how the one percent live.

But when Aimee develops grand philanthropic ambitions, the story moves from London to West Africa, where diaspora tourists travel back in time to find their roots, young men risk their lives to escape into a different future, the women dance just like Tracey—the same twists, the same shakes—and the origins of a profound inequality are not a matter of distant history, but a present dance to the music of time.

Zadie Smith's newest book, Grand Union, published in 2019.
Praise For Swing Time…
"This is a story at once intimate and global, as much about childhood friendship as international aid, as fascinated by the fate of an unemployed single mother as it is by the omnipotence of a world-class singer . . . Smith's attention to the grace notes of friendship is as precise as ever . . . Swing Time uses its extraordinary breadth and its syncopated structure to turn the issues of race and class in every direction…We finally have a big social novel nimble enough to keep all its diverse parts moving gracefully toward a vision of what really matters in this life when the music stops." —Ron Charles, Washington Post

"A dance itself, syncopated, unexpected, and vital . . . Swing Time may not parse easily and fits no mold, but it is uncommonly full of life." —Claire Messud, The New York Review of Books

"A multilayered tour-de-force . . . Smith burnishes her place in the literary firmament with her fifth novel . . . The work is so absorbing that a reader might flip it open randomly and be immediately caught up. Its precision is thrilling even as it grows into a book-length meditation on cultural appropriation, played out on a celebrity-besotted global stage . . . Smith's novels are set in motion by character, complex portraits that are revelatory of race and class." —Karen Long, Los Angeles Times

"Brilliant . . . With Swing Time, Zadie Smith identifies the impossible contradiction all adults are asked to maintain—be true to yourself, and still contain multitudes; be proud of your heritage, but don't be defined by it. She frays the cords that keep us tied to our ideas of who we are, to our careful self-mythologies. Some writers name, organize, and contain; Smith lets contradictions bloom, in all their frightening, uneasy splendor." —Annalisa Quinn, NPR.org 

"Smith's most affecting novel in a decade, one that brings a piercing focus to her favorite theme: the struggle to weave disparate threads of experience into a coherent story of a self . . . As the book progresses, she interleaves chapters set in the present with ones that deal with memories of college, of home, of Tracey. It is a graceful technique, this metronomic swinging back and forth in time . . . The novel's structure feels true to the effect of memory, the way we use the past as ballast for the present. And it feels true, too, to the mutable structure of identity, that complex, composite 'we,' liable to shift and break and reshape itself as we recall certain pieces of our earlier lives and suppress others." —Alexandra Schwartz, The New Yorker

"Every once in a while, a novel reminds us of why we still need them. Building upon the promise of White Teeth, written almost two decades ago, Zadie Smith's Swing Time boldly reimagines the classically English preoccupation with class and status for a new era—in which race, gender, and the strange distortions of contemporary celebrity meet on a global stage . . . No detail feels extraneous, least of all the book's resonant motif, the sankofa bird, with its backward-arching neck—suggestive less of a dancer than of an author, looking to her origins to understand the path ahead." —Megan O'Grady, Vogue

"[Smith] revisits familiar themes from her previous books—multicultural society, family, race, identity—but her convictions are stronger and her scope wider . . . A powerful story of lives marred by secrets, unfulfilled potential and the unjustness of the world. But she has interwoven it with another beautiful story of the dances people do to rise above it all." —The Economist

"As soulful as it is crafty." —Lena Dunham, Lenny

"Wise and illuminating . . . Smith is a master stylist, delivering revelatory sentences in prose that never once veers into showiness." —USA Today

"Culturally rich, globally aware and politically sharp . . . One sentence of Zadie Smith can entertain you for several minutes . . . Both a stunning writer on the sentence level and a cunning, trap-setting, theme-braiding storyteller, with Swing Time Zadie Smith has written one of her very best books." —Newsday 

"A brimming love of humanity in all its mad and perplexing forms animates [Smith's] fiction, along with a lifelong infatuation with the city of London . . . Swing Time can rightly be called a return to the kind of fiction Smith does best . . . Sparkling." —Laura Miller, Slate 

"Smith's thrilling cultural insights never overshadow the wholeness of her characters, who are so keenly observed that one feels witness to their lives." —O, The Oprah Magazine

"Absorbing . . . Smith tackles meaty subjects—including friendship and race—with her customary insight and grace." —People 

"Smith delivers a page-turner that's also beautifully written (a rare combo), but best of all, she doesn't sidestep the painful stuff." —Glamour, "November's Must Read"

"A sweeping meditation on art, race, and identity that may be [Smith's] most ambitious work yet." —Esquire

"Transfixing, wide-ranging (from continents to emotions to footwork)." —Marie Claire

"A thoughtful tale of two childhood BFFs whose shared passion for dance takes them on wildly divergent life paths." —Cosmopolitan 

"[Swing Time] makes a remarkable leap in technique. Smith has become increasingly adept at combining social comedy and more existential concerns—manners and morals—through the flexibility of her voice, layering irony on feeling and vice versa. In a culture that often reduces identity politics to a kind of personal branding, Smith works the same questions into a far deeper (and more truly political) consideration of what it takes to form a self . . . Swing Time's great achievement is its full-throated and embodied account of the tension between personal potential and what is actually possible." —The New Republic

"Vibrant . . . [An] agile, propulsive coming-of-age novel . . . Smith's humor is both sharp and sly as she skewers various targets, including humorless, petty social activists and celebrity culture's inflated sense of importance." —San Francisco Chronicle
 
"Splendid . . . The narrator's wry voice, mostly sharply self-aware but occasionally painfully not so, is just one of the strengths of Swing Time . . . Filled with energy and grace." —Tampa Bay Times

"Zadie Smith constantly amazes us with the dexterity of her voice—or better yet, voices…In her latest offering, Smith returns to North West London with new characters and an uncanny ability to explore the complex nature of racism and its impact on individuals and the community." —Essence

"Remarkable . . . Smith is far too skilled and entertaining a storyteller to deliver lectures, but race and class linger subtly underneath all the events unfolding in Swing Time . . . [A] rich, compelling novel." —Dallas Morning News  
 
"In each subsequent work [since White Teeth, Smith] has ever more subtly charted the fraught territory where individual experience negotiates social norms. In Swing Time, her first novel in the first person, the transaction becomes more focused and personal, and its cost to the individual powerfully and poignantly clear." —Minneapolis Star Tribune
 
"In her ability to capture the ferocity and fragility of such [childhood] relationships, Smith resembles Elena Ferrante." —Boston Globe
 
"Not just a friendship but our whole mad, unjust world comes under Smith's beautifully precise scrutiny." —New York Magazine

"The narrator's unaffected voice masks the structural complexity of this novel, and its density. Every scene, every attribute pays off." —TIME Magazine
 
"Smith is one of our best living critics, and she has transposed the instructive, contagious voice of her essays into Swing Time. Like Smith the critic, Smith the novelist encourages us to explore what has so enchanted her. Following the narrator, we too can be mesmerized by clips of [Jeni] LeGon, by the feats of the Nicholas brothers, and retrieve what risks being lost to the past. Swing Time is criticism set to fiction, like dance is set to music. One complements—and animates—the other." —The Atlantic

"As ever, the beauty of Smith's work is in the grace and empathy with which she crafts her characters." —St. Louis Post-Dispatch

"The richness of 'Swing Time' lies in Ms. Smith's spot-on descriptions." —Pittsburgh Post-Gazette

"Stunning." —SELF

"Swing Time is Zadie Smith's fifth novel and for my money her finest." —The Guardian
 
"As intricate and beautiful as a ballet . . . A terrific book from one of our greatest novelists." —Vox

"Female friendship has become a literary focus in recent years, and Zadie Smith's take on the subject in Swing Time is my favourite. Tracing the evolution of a childhood friendship into adulthood, she bracingly portrays the compromises and bargains we all eventually make. Smith's idiosyncratic gaze and keen, supple prose transform and elevate everything she touches." —Jennifer Egan, The Guardian's Best Books of 2017

"A beautiful and accomplished novel that will stir in readers all of those uncomfortable but necessary feelings of nostalgia." —Bustle

"Where [Smith] really shines is in creating characters so fully realized, you actually forget that they're fictional." —PureWow

"Meaty, long and complex, with sub-explorations that could each be a novella or short story . . . The most satisfying contemporary reading experience I've had since I discovered Elena Ferrante." —Flavorwire
 
"Frustrating and fascinating—and all the while gloriously human—Smith's characters take us through an entrancing exploration of subjects such as race, class, friendship, talent, and much more, giving us the world in all its great complexity and contradiction." —Buzzfeed, "Best Fiction Books Of 2016"

"Mesmerizing." —Chicago Tribune 

"A far-reaching, serio-comic rumination on race, privilege and profound relationships between mothers and daughters, friends and rivals, idols and followers." —The Seattle Times

"This is a novel that will sweep you up in its rhythms." —Bustle

"Engrossing . . . A compelling, readable and weighty novel that ponders what our relationships say about us and how complicit we are in our own fate." —Town & Country

"I can't deny the spell cast by Swing Time, Zadie Smith's latest. I can't hold back from declaring it first a career peak, one she'll be hard-pressed to top, and beyond that a steep challenge for any novelist out there. Smith might well have left a whole host of her contemporaries cold-cocked . . . If anyone's delivering reliable intel from the frontiers of the 21st century cosmopolis, it's Zadie Smith." —Brooklyn Rail

"The incomparable cultural force that is Zadie Smith continues her legacy of acute portrayals of carefully chosen slices of modern life . . . A keenly-felt exploration of friendship, race, fame, motherhood and the ineluctable truth that our origins will forever determine our fates." —Harper's Bazaar, Best Books of 2016

"A virtuoso performance, filled with distinct and nuanced observations about dance, race, class, celebrity, global culture, appropriation and the special intimacies between girlfriends and between mothers and daughters." —BBC.com

"The day a new Zadie Smith book comes out should be a national holiday." —LitHub

"The book feels like the culmination of all her talents: a novel with a gift for character and dialogue, a story rooted in a deep cultural and racial awareness." —Kevin Nguyen, Book of the Month 

"Agile and discerning . . . With homage to dance as a unifying force, arresting observations . . . exceptionally diverse and magnetizing characters, and lashing satire, Swing Time is an acidly funny, fluently global, and head-spinning novel about the quest for meaning, exaltation, and love . . . This tale of friendship lost and found is going to be big." —Booklist (starred)

"The narrative moves deftly and absorbingly between its increasingly tense coming-of-age story and the adult life of the sympathetic if naïve and sometimes troubling narrator . . . A rich and sensitive drama highly recommended for all readers." —Library Journal (starred)

"A keen, controlled novel about dance and blackness steps onto a stage of cultural land mines . . . Smith is dazzling in her specificity, evoking predicaments, worldviews, and personalities with a camera-vivid precision . . . Moving, funny, and grave, this novel parses race and global politics with Fred Astaire's or Michael Jackson's grace." —Kirkus Reviews (starred)

"As ever, Smith plies her signature humor and sensitivity as she traces the contours of race and lived experience." —ELLE.com's Must-Read Books for Fall 

"[A] powerful and complex novel . . . Rich and absorbing, especially when it highlights Smith's ever-brilliant perspective on pop culture." —Publishers Weekly (starred) 
Penguin Press, 9781594203985, 464pp.
Publication Date: November 15, 2016
About the Author
Zadie Smith is the author of the novels White Teeth, The Autograph Man, On Beauty, NW, and Swing Time, as well as two collection of essays, Changing My Mind, Feel Free, and Grand Union.
Coverage from NPR