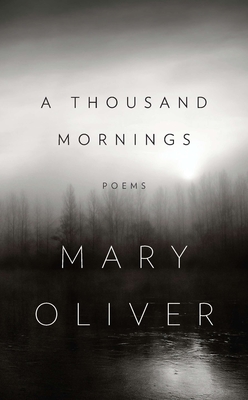 A Thousand Mornings (Hardcover)
Penguin Press, 9781594204777, 96pp.
Publication Date: October 11, 2012
* Individual store prices may vary.
Description
Mornings with the Pulitzer Prize-winning poet Mary Oliver
In A THOUSAND MORNINGS, Mary Oliver returns to the imagery that has come to define her life's work, transporting us to the marshland and coastline of her beloved home, Provincetown, Massachusetts. In these pages, Oliver shares the wonder of dawn, the grace of animals, and the transformative power of attention. Whether studying the leaves of a tree or mourning her adored dog, Percy, she is ever patient in her observations and open to the teachings contained in the smallest of moments.
Our most precious chronicler of physical landscape, Oliver opens our eyes to the nature within, to its wild and its quiet. With startling clarity, humor, and kindness,
A THOUSAND MORNINGS
explores the mysteries of our daily experience.
About the Author
Born in a small town in Ohio, Mary Oliver published her first book of poetry in 1963 at the age of 28. Over the course of her long career, she has received numerous awards. Her fourth book, American Primitive, won the Pulitzer Prize for Poetry in 1984. She has led workshops and held residencies at various colleges and universities, including Bennington College, where she held the Catharine Osgood Foster Chair for Distinguished Teaching.
Praise For A Thousand Mornings…
"Her compact poems are conversational and teasing, yet their taproots reach deeply into the aquifers of religion, philosophy, and literature . . . Oliver is funny and renegade as she protests cultural vapidity, greed, violence, and environmental decimation and ravishing in her close readings of nature."—Booklist
 
"If you're one of the many, many fans of National Book Award- and Pulitzer-winning poet Mary Oliver, you'll very much welcome A Thousand Mornings."—Shelf Awareness