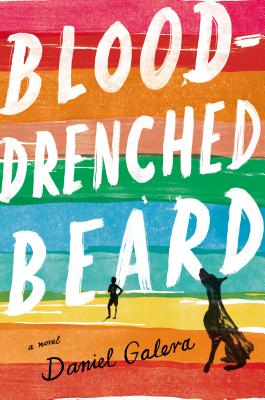 Blood-Drenched Beard
Hardcover

* Individual store prices may vary.
Other Editions of This Title:
Digital Audiobook (1/21/2015)
Paperback (1/26/2016)
Description
From Brazil's most acclaimed young novelist, the mesmerizing story of how a troubled young man's restorative journey to the seaside becomes a violent struggle with his family's past
So why did they kill him?
I m getting there. Patience, tche. I wanted to give you the context. Because it's a good story, isn t it?
A young man's father, close to death, reveals to his son the true story of his grandfather's death, or at least the truth as he knows it. The mean old gaucho was murdered by some fellow villagers in Garopaba, a sleepy town on the Atlantic now famous for its surfing and fishing. It was almost an execution, vigilante style. Or so the story goes.
It is almost as if his father has given the youngman a deathbed challenge. He has no strong tiesto home, he is ready for a change, and he loves theseaside and is a great ocean swimmer, so he strikesout for Garopaba, without even being quite surewhy. He finds an apartment by the water and buildsa simple new life, taking his father's old dog as acompanion. He swims in the sea every day, makesa few friends, enters into a relationship, begins tomake inquiries.
But information doesn t come easily. A rareneurological condition means that he doesn trecognize the faces of people he's met, leadingfrequently to awkwardness and occasionally tohostility. And the people who know about hisgrandfather seem fearful, even haunted. Lifebecomes complicated in Garopaba until it becomesdownright dangerous.
Steeped in a very special atmosphere, bothlanguid and tense, and soaked in the sultry allureof south Brazil, Daniel Galera's masterfully spareand powerful prose unfolds a story of discoverythat feels almost archetypal a display ofstorytelling sorcery that builds with oceanic forceand announces one of Brazil's greatest youngwriters to the English-speaking world.
Penguin Press, 9781594205743, 384pp.
Publication Date: January 22, 2015
About the Author
Daniel Galera is a Brazilian writer and translator. He was born in Sao Paulo, but lives in Porto Alegre, where he has spent most of his life. He has published four novels in Brazil to great acclaim, the latest of which, Barba Ensopada de Sangue (Blood-Drenched Beard), was awarded the 2013 Sao Paulo Literature Prize. In 2013 Granta named Galera one of the Best Young Brazilian Novelists. He has translated the work of Zadie Smith, John Cheever, and David Mitchell into Portuguese. Alison Entrekin translates Brazilian literature. Her works include City of God by Paulo Lins; The Eternal Son by Cristovao Tezza, shortlisted for the IMPAC Dublin Literary Award; Near to the Wild Heart by Clarice Lispector, shortlisted for the PEN America Translation Prize; and Budapest by Chico Buarque, shortlisted for the Independent Foreign Fiction Prize."
or
Not Currently Available for Direct Purchase