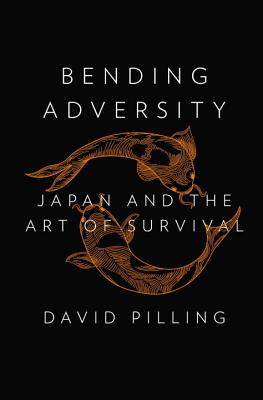 Bending Adversity (Hardcover)
Japan and the Art of Survival
Penguin Press, 9781594205842, 382pp.
Publication Date: March 13, 2014
Other Editions of This Title:
Digital Audiobook (3/31/2014)
Paperback (2/24/2015)
* Individual store prices may vary.
Description
A]n excellent book... """" """"--"The Economist"
"Financial Times" Asia editor David Pilling presents a fresh vision of Japan, drawing on his own deep experience, as well as observations from a cross section of Japanese citizenry, including novelist Haruki Murakami, former prime minister Junichiro Koizumi, industrialists and bankers, activists and artists, teenagers and octogenarians. Through their voices, Pilling's "Bending Adversity" captures the dynamism and diversity of contemporary Japan.
Pilling's exploration begins with the 2011 triple disaster of earthquake, tsunami, and nuclear meltdown. His deep reporting reveals both Japan's vulnerabilities and its resilience and pushes him to understand the country's past through cycles of crisis and reconstruction. Japan's survivalist mentality has carried it through tremendous hardship, but is also the source of great destruction: It was the nineteenth-century struggle to ward off colonial intent that resulted in Japan's own imperial endeavor, culminating in the devastation of World War II. Even the postwar economic miracle the manufacturing and commerce explosion that brought unprecedented economic growth and earned Japan international clout might have been a less pure victory than it seemed. In "Bending Adversity "Pilling questions what was lost in the country's blind, aborted climb to #1. With the same rigor, he revisits 1990 the year the economic bubble burst, and the beginning of Japan's lost decades to ask if the turning point might be viewed differently. While financial struggle and national debt are a reality, post-growth Japan has also successfully maintained a stable standard of living and social cohesion. And while life has become less certain, opportunities in particular for the young and for women have diversified.

Still, Japan is in many ways a country in recovery, working to find a way forward after the events of 2011 and decades of slow growth. "Bending Adversity" closes with a reflection on what the 2012 reelection of Prime Minister Shinzo Abe, and his radical antideflation policy, might mean for Japan and its future. Informed throughout by the insights shared by Pilling's many interview subjects, "Bending Adversity" rigorously engages with the social, spiritual, financial, and political life of Japan to create a more nuanced representation of the oft-misunderstood island nation and its people.
James Fallows, " The New York Times Book Review"
The ground-zero disaster reporting will command the attention of any reader. Pilling vividly recreates the waves of different sorts of destruction... For me, these scenes powerfully recall John Hersey's "Hiroshima"--and although the causes were obviously different, in each case the longest-lasting source of damage came from radiation... Pilling is eloquent and direct.
"The Financial Times"
David Pilling quotes a visiting MP from northern England, dazzled by Tokyo's lights and awed by its bustling prosperity: If this is a recession, I want one. Not the least of the merits of Pilling's hugely enjoyable and perceptive book on Japan is that he places the denunciations of two allegedly lost decades in the context of what the country is really like and its actual achievements.
"The Telegraph (UK)"
Pilling, the Asia editor of the "Financial Times," is perfectly placed to be our guide, and his insights are a real rarity when very few Western journalists communicate the essence of the world's third-largest economy in anything but the most superficial ways. Here, there is a terrific selection of interview subjects mixed with great reportage and fact selection... he does get people to say wonderful things. The novelist Haruki Murakami tells him: When we were rich, I hated this country ... well-written... valuable.
"Publishers Weekly"(starred):
"Aprobing and insightfulportrait of contemporary Japan.
About the Author
David Pilling is the Asia editor of the" Financial Times." He was previously the Tokyo bureau chief for the "FT "from January 2002 to August 2008. Pilling s reporting from Japan and his weekly column on Asia have won several prizes, including from the Society of Publishers in Asia Awards and the UK s Editorial Intelligence Comment Awards. He lives in Hong Kong."
or
Not Currently Available for Direct Purchase