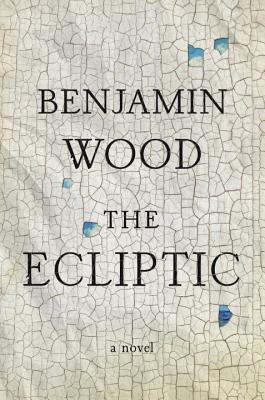 The Ecliptic (Hardcover)
A Novel
Penguin Press, 9781594206863, 480pp.
Publication Date: May 3, 2016
Other Editions of This Title:
Digital Audiobook (5/2/2016)
Paperback (5/2/2017)
Paperback (1/28/2016)
* Individual store prices may vary.
Description
From the award-winning author of The Bellwether Revivals comes a "gorgeous and harrowing work" (Emily St. John Mandel) set on a mysterious island, where artists strive to recover their lost gifts--and where nothing is quite as it seems.
 
Situated on a Turkish island, Portmantle might be the strangest, most exclusive artists' colony around. Its brilliant residents linger for years, all expenses paid and living under assumed names. Relieved of the burdens of time and ego, they are free to create their next masterpieces.
 
Elspeth Conroy (aka "Knell") is a Scottish painter who has been at Portmantle for a decade, a refugee from the hectic London art scene. Her fellow longtimers include Quickman, whose sole book became a classic and paralyzed his muse; MacKinney, a playwright who left behind her family; and Pettifer, an architect obsessing over an unfinished cathedral. In his astonishing second novel, Benjamin Wood gives us "an intensely intimate portrait of an artist as a young woman, with truths on every page" (Independent).
 
The hermetic world at Portmantle shatters when the 17-year-old Fullerton arrives at the gates, his provenance and talents unknown. As Knell searches for answers, she reveals the path that led her to this place: Her intimate bond with her gruff drunk of a mentor; her early successes and crushing failures; a journey across the Atlantic and into the psychiatrist's office; and a grand commission of astronomical significance.
 
What is "The Ecliptic," and how does it relate to the life Elspeth left behind? This gorgeous puzzle of a novel touches the head and the heart, and the effect is nothing short of electrifying.
About the Author
Benjamin Wood was born in 1981 and grew up in northwest England. A former Commonwealth Scholar (receiving his MFA from the University of British Columbia), he is now a Senior Lecturer in Creative Writing at Birkbeck, University of London. His debut novel, The Bellwether Revivals, was shortlisted for the Costa First Novel Award 2012 and the Commonwealth Book Prize 2013, and won one of France's foremost literary awards, Le Prix du Roman Fnac, in 2014. He lives with his wife in London.
Praise For The Ecliptic: A Novel…
"Wood creates a foundational narrative and then turns it inside out in a feat of recontextualizing that may leave readers reeling. The novel combines a historic feeling of artistic possibility…with an experience of waking up from a tragic hallucinatory dream." —Library Journal (starred)

"What makes "The Ecliptic" worth reading is Mr. Wood's contemplation of the sources of artistic inspiration."— Wall Street Journal 

"There is no doubt that [Wood] possesses a vivid imagination, but it is his exploration into the catacombs and crevasses—the self-doubt and neurosis of an artist's mind—that makes the novel so captivating. After a series of labyrinth-like twists, turns, and dead ends, there is nothing left to do but surrender to the story." —Interview.com

"If you're thinking the Romantic myth of the suffering artist is dead and gone—well, think again. English novelist Benjamin Wood embraces the bluesy old song with gleeful gusto and uninhibited nostalgia." —BookPage

"Captivating…. Wood is very deft at establishing a sense of timelessness….[The] cadence goads you on to the next sentence, makes you loath to put down the book and break the melody." —The Millions

"With its architectural structure, dramatic pacing, enthralling plot, and lush landscapes, Wood's novel features beautifully written, meticulously perceived observations about art and artists." —Publishers Weekly

"Elspeth is such a fully realized character that readers will share her struggles as she labors to regain her artistic vision….In incisive prose, Wood explores how the human mind deals with the arduous work of creating art. A stunning novel, likely tolinger long in the reader's memory." —Booklist, starred

"[Wood has] strong passages where he suggests the vital, elusive nature of artistic inspiration—and how a real artist knows when she is working with less….The British novelist makes his aesthetic interests more palatable for a general reader with some intrigue and structural tricks and a kick-in-the-head kicker that would galvanize book clubs." —Kirkus Reviews

"Both profoundly moving and as gripping and unputdownable as a thriller. Outstanding." -S. J. Watson, author of Before I Go to Sleep
 
"A flawless meditation on creativity and the psychic toll it takes. Not only is it beautifully written, but there's a bloody good twister of a plot that rewards you well beyond the final page." -Jessie Burton, author of The Miniaturist
 
"The Ecliptic traces a compelling dual arc through the 1960s art world and the psyche of a talented but traumatized artist. Mysterious and filled with beautiful imagery, the novel transports us to a secret, slightly surreal, and increasingly strange artist colony, before finally revealing—in its breakneck final pages—the full extent to which life takes a toll on art, and art takes a toll on life." -Amanda Filipacchi, author of The Unfortunate Importance of Beauty
 
"A resounding achievement. . .Wood is the real deal." -Guardian
 
"Exceptionally well done, a concentrated portrait of a lost time and place. . .Wood's novel stands comparison with the work of John Fowles. . .Fascinating."-The Spectator


"The Ecliptic is a stunning novel. In his protagonist, Wood has created one of the most human and moving characters in recent fiction, and his depiction of the 1960s London art world is as compelling as his eerie vision of an artists' colony that exists outside of the rules of the modern world. A gorgeous and harrowing work."-Emily St. John Mandel, author of Station Eleven

"The Ecliptic traces a compelling dual arc through the 1960s art world and the psyche of a talented but traumatized artist. Mysterious and filled with beautiful imagery, the novel transports us to a secret, slightly surreal, and increasingly strange artists' colony, before finally revealing—in its breakneck final pages—the full extent to which life takes a toll on art, and art takes a toll on life."-Amanda Filipacchi, author of The Unfortunate Importance of Beauty


"Exquisitely well-made—not so much written as it is carved by the sharpest of instruments. Dense blocks of gorgeous prose, sculpted so that every edge, line and surface reveals the intelligence within. A highly pleasurable and thought-provoking meditation on art and creativity."-Charles Yu, author of How To Live Safely in a Science Fictional Universe and Sorry Please Thank You


UK Praise for The Ecliptic:


"A beautiful book about the two most unwieldy kinds of alchemy, art and love. The bold intelligence of the voice would have been enough to sustain the book, but it also provides all the pleasures of obsessions, rich detailing of the Sixties world and plot-twists."-Katherine Rundell, Telegraph, "Best Books for Summer" 


"An intelligent examination of creativity, psychology, and a riveting mystery...This ambitious novel will haunt the imagination long after the final page."-The Independent 


"[An] intricate and layered work...a rich evocation of the 1960s London arts scene as well as the primal urge to make art, to create."-The Guardian 

"A mark of the elegance and conviction of Wood's writing is that he absorbs the reader entirely in whichever setting he takes you to...Intricate and ambitious, with shades of Kazuo Ishiguro and Eleanor Catton."-The Bookseller, featured interview 


"Here is such an intense evocation of the hell of creativity that one might begin to wonder whether art is even worth it. Well, yes, it is, case in point being the novel itself: whatever debilitating mental toll it must have taken on Benjamin Wood to sustain such vividness and intelligence for its entire length, we can all be grateful for the result. Terrific."-Ned Beauman, author of The Teleportation Accident and Glow 


"Redolent of the best of Donna Tartt, The Ecliptic is a profoundly moving and gripping tale about the power - and cost - of great art."-Alex Preston, bestselling author of This Bleeding City


"A thrilling novel that combines fine writing with a propulsive plot, The Ecliptic will rightly appeal to fans of Patricia Highsmith and Donna Tartt. It confirms Benjamin Wood's place as one of Britain's best young writers."- Jonathan Lee, author of High Dive


 "Exceptional and beguiling, never less than in the ascendance from the first page to the last. The kind of book that will keep revealing its powers for a long time to come."-David Whitehouse, award-winning author of Bed and Mobile Library

 
"A tour de force." -J.W. Ironmonger, author of Coincidence
or
Not Currently Available for Direct Purchase