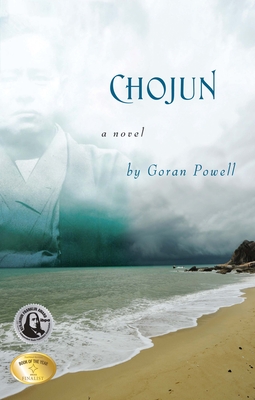 Chojun (Paperback)
YMAA Publication Center, 9781594392535, 347pp.
Publication Date: December 1, 2012
* Individual store prices may vary.
Description
A typhoon brings the renowned karate master Chojun Miyagi into the life of young Kenichi Ota, who must prove himself before he can enter the master's inner circle. As once-peaceful Okinawa prepares for war, master and student venture to China in search of the deepest meaning of karate.
After the attack on Pearl Harbor, the tides of war turn against Japan and an American invasion fleet approaches Okinawa. Kenichi is conscripted as a runner for the Japanese general staff and finds himself in the epicenter of the Battle of Okinawa. In the aftermath, he must fight again to rebuild the shattered hopes of his people and to preserve his master's art of karate.
About the Author
Goran Powell, 4th dan, Goju Ryu Karate. Goran is author of three martial arts books, a freelance writer in London and recipient of numerous advertising awards. A regular contributor to Martial Arts magazines, Goran has twice appeared on the cover of Traditional Karate magazine. This is his second novel. Goran Powell resides in London with his wife and three children
or
Not Currently Available for Direct Purchase