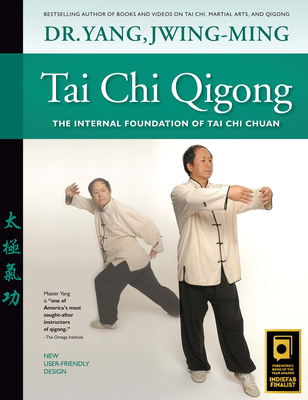 Tai Chi Qigong (Paperback)
The Internal Foundation of Tai Chi Chuan
YMAA Publication Center, 9781594392689, 170pp.
Publication Date: November 1, 2013
* Individual store prices may vary.
Description
Finalist - 2014 IndieFab Book AwardsThe Internal Foundation of Tai Chi Chuan Tai chi chuan is an internal martial art that uses soft/round movements to redirect an opponent's incoming force. Qigong exercises are an internal method of increasing and circulating your body's energy (qi). This book teaches tai chi qigong exercises that are useful for improving your tai chi skills and overall health. If you already know a tai chi form, here are a few ways you will use tai chi qigong to reach new levels of skill and ability: - To feel qi- To regulate body, breathing, and intention- To learn how to use intention to lead qi- To learn how to circulate qi- To learn how to expand qi- To learn how to use qi to energize muscles- To accelerate the health benefits of tai chi If you don't know tai chi, but want to benefit from qigong exercises, here are a few ways tai chi qigong can help you: - The exercises are short and easy to learn- They help reduce stress- They loosen muscles and joints- They stimulate qi flow- They can help develop a strong immune system- They sharpen concentration- They build a deeper awareness of breath and body coordination
About the Author
Dr. Yang, Jwing-Ming, PhD, is a world-renowned author, scholar, and teacher of Tai chi chuan. He has been involved in Chinese martial arts since 1961 and maintains over 55 schools in 18 countries. His writing and teaching include the subjects of kung fu, tai chi chuan, massage, meditation, chin na, and he is a leading authority on qigong. He is the author of over 35 books and 80 videos. Dr. Yang, Jwing-Ming resides at his California Retreat Center near Eureka, California.