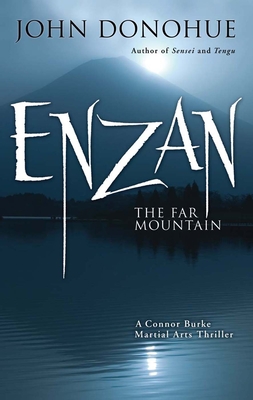 Enzan (Paperback)
The Far Mountain: A Connor Burke Martial Arts Thriller
YMAA Publication Center, 9781594392818, 285pp.
Publication Date: July 7, 2014
* Individual store prices may vary.
Description
Benjamin Franklin Book Awards GOLD WINNER - 2015Eric Hoffer Book Awards 1ST RUNNER UP - 2015 USA Best Books Award FINALIST - 2014 Chie Miyazaki is wild and spoiled--the pampered child of a cadet line of the imperial House of Japan. When she disappears in the United States accompanied by a slick Korean boyfriend, it sets off alarm bells among people in Japan's security apparatus. The Japanese want the problem solved quietly. They seek out Connor Burke, prize student of the master martial arts sensei Yamashita. Burke suspects that he's being used, but he accepts the assignment out of honor for his revered sensei. A covert search and rescue operation turns into a confrontation with a North Korean sleeper cell, and Burke finally discovers the secret that drove Yamshita from Japan so many years ago and the power behind the decades-old connections that pull Yamashita back into danger in the service of the imperial family.
About the Author
John Donohue, is an expert on the study of the martial arts. He is the author of ten books, including the award-winning Connor Burke martial arts thrillers Sensei, Deshi, Tengu, and Kage. He holds a Ph.D. in anthropology, researches and trains in the martial arts, and has been banging around the dojo for more than thirty years. John Donohue, resides near New Haven, Connecticut.