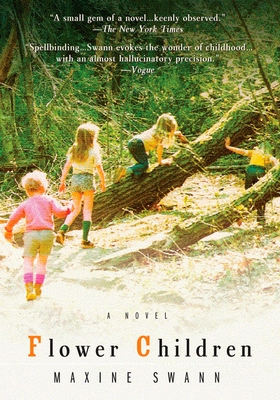 Flower Children (Paperback)
Riverhead Books, 9781594483110, 211pp.
Publication Date: June 3, 2008
Description
?A work of stunning lyricism and intense originality?(Mary Gordon, author of Pearl). From an award-winning short story writer comes this spare, lively, moving novel, quickly embraced by critics and readers, portraying the strangely celebrated and unsupervised childhood of four hippie offspring in the 1970s and 80s. Based on the author's own upbringing, Flower Children tells the story of four children growing up in rural Pennsylvania, impossibly at odds with their surroundings. In time, as the sheltered utopia their parents have created begins to collapse, the children long for structure and restraint?and all their parents have avoided.
About the Author
Maxine Swann has been awarded Ploughshares' Cohen Award for best fiction of the year, an O. Henry Award, and a Pushcart Prize, and her work has been included in The Best American Short Stories of 1998 and 2006. Her first novel, Serious Girls, was published in 2003. Swann, who has lived in Paris and Pakistan, now lives in Buenos Aires.
Advertisement