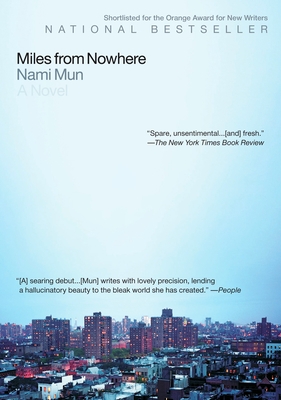 Miles from Nowhere (Paperback)
Riverhead Books, 9781594483981, 288pp.
Publication Date: September 1, 2009
January 2009 Indie Next List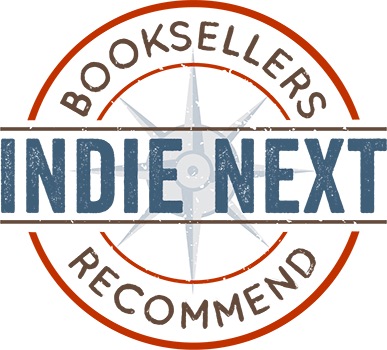 "It's New York in the '80s, and Joon is a teenage Korean immigrant living in the Bronx who is now on the run. Rarely does a first novel blaze across our dark night with the brilliance and fury of lightning -- but Mun's Miles From Nowhere is just that electric. A debut to cheer."
— Nick Petrulakis, Books Inc., Alameda, CA
View the List
Description
A major voice in fiction debuts with the story of a teenage runaway on the streets of 1980s New York. Teenage Joon is a Korean immigrant living in the Bronx of the 1980s. Her parents have crumbled under the weight of her father's infidelity; he has left the family, and mental illness has rendered her mother nearly catatonic. So Joon, at the age of thirteen, decides she would be better off on her own, a choice that commences a harrowing and often tragic journey that exposes the painful difficulties of a life lived on the margins. Joon's adolescent years take her from a homeless shelter to an escort club, through struggles with addiction, to jobs selling newspapers and cosmetics, committing petty crimes, and finally toward something resembling hope.
About the Author
Nami Mun was born in Seoul, South Korea, and grew up there and in Bronx, New York. She has worked as an Avon Lady, an activities coordinator for a nursing home, a photojournalist, and a criminal investigator. After earning her GED, she graduated from UC Berkeley, and earned an MFA from the University of Michigan. A recipient of a Pushcart Prize, she has published in numerous journals including the 2007 Pushcart Prize anthology, The Iowa Review, Tin House, Evergreen Review, Witness, and other journals. She currently lives in Chicago.
Beginning with helping to steal a Christmas tree, we see Joon participate in acts that aren't fully legal throughout most of the book. Her actions clearly don't fit within conventional morality, but is there an ethical code to the way she behaves on the street? Is Joon a principled person? Is Knowledge?
Joon has many friendships and relationships over the course of the book—Knowledge and Benny, for instance—but in the end she is essentially alone. Do you think her friendships during her years on the street were true ones, or were they simply ones for survival?
The book follows Joon over the course of several years and a variety of different experiences. From Joon's first escapades with Knowledge to her last conversation with Mr. McCommon, how do you think Joon evolves over the course of the novel?
As hard as Joon fights to move on with her life, to stay clean, to stay off the streets, do you feel like there's hope for her to build a better life in the end?
Given the state of Joon's life at home, do you think her decision to leave home was justified? Was it courageous? Why or why not?
Do you think people in the "straight world" from whom Joon seeks help—the employment officer, the nurse—treat her fairly or unfairly? Does reading this book change the way you would approach someone in Joon's situation?
At the close of the novel, are you convinced that Joon will make a different life for herself?
What does Joon gain from living on the street? What does she lose?
Advertisement