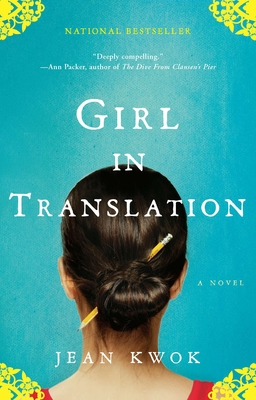 Girl in Translation
Paperback

* Individual store prices may vary.
Other Editions of This Title:
Digital Audiobook (4/28/2010)
Prebound (5/3/2011)
Hardcover (4/29/2010)
Hardcover, Large Print, Large Print (10/1/2010)
Paperback (6/1/2011)
Compact Disc (4/29/2010)
May 2010 Indie Next List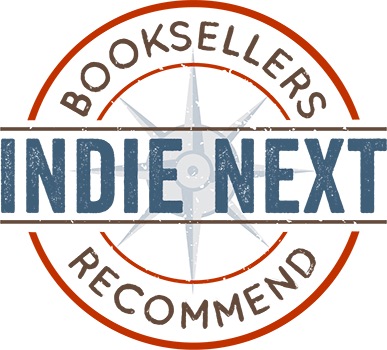 "It's never easy being the new kid, and harder still when you are poor and you don't speak the language. From a comfortable life in Hong Kong to a gritty sweatshop in New York, we follow Kimberly Chang in this smartly told story that illuminates the struggles of adolescence against a backdrop of poverty and cultural conflicts and reveals that, even in the land of opportunity, sometimes you have to fight for what you want and let go of what you love."
— Carol Mark, Books On The Common, Ridgefield, CT
View the List
Description
From the author of Searching for Sylvie Lee, the iconic, New York Times-bestselling debut novel that introduced an important Chinese-American voice with an inspiring story of an immigrant girl forced to choose between two worlds and two futures. 

When Kimberly Chang and her mother emigrate from Hong Kong to Brooklyn squalor, she quickly begins a secret double life: exceptional schoolgirl during the day, Chinatown sweatshop worker in the evenings. Disguising the more difficult truths of her life—like the staggering degree of her poverty, the weight of her family's future resting on her shoulders, or her secret love for a factory boy who shares none of her talent or ambition—Kimberly learns to constantly translate not just her language but herself back and forth between the worlds she straddles.

Through Kimberly's story, author Jean Kwok, who also emigrated from Hong Kong as a young girl, brings to the page the lives of countless immigrants who are caught between the pressure to succeed in America, their duty to their family, and their own personal desires, exposing a world that we rarely hear about. Written in an indelible voice that dramatizes the tensions of an immigrant girl growing up between two cultures, surrounded by a language and world only half understood, Girl in Translation is an unforgettable and classic novel of an American immigrant-a moving tale of hardship and triumph, heartbreak and love, and all that gets lost in translation.
Praise For Girl in Translation…
"Jean Kwok's Girl in Translation speaks eloquently.  Searing debut novel... poignant." 
— USA Today  

"Kwok drops you right inside Kimberly's head, adding Chinese idioms to crisp dialogue. And the book's lesson--that every choice comes at the expense of something else--hits home in every language." — People Magazine

"Consistently compelling." — Entertainment Weekly 

"Dazzling fiction debut." — Marie Claire 

"Part fairy tale, part autobiography... buoyant." — O, The Oprah Magazine

"Girl in Translation, the astonishing—and semi-autobiographical—tale of a girl from Hong Kong who, at eleven, shoulders the weight of her mother's American Dream, from Chinatown sweatshop all the way to the Ivy League." — Vogue

"Kimberly Chang, the girl in the title of Jean Kwok's first novel, comes to New York from Hong Kong in the early 1980s with her mother, chasing a better life. Ms. Kwok, herself an immigrant, renders Kimberly's confusion seemingly from the inside." — The New York Times

"Inspired by her own first hand experience of immigration, Kwok writes with quiet passion about the strange dichotomy of growing up surrounded by the glitz of New York, while being barely able to afford to eat.... irresistible power." — The Independent

"Warm and affecting… a compelling pleasure… manages that rare fictional feat of shifting forever the angle from which you look at the world." — The Daily Mail

"Kwok thoughtfully pens a tale of the desperation and cruelty often faced by newcomers." — Bustle

"Infused with optimism and a can-do spirit." — The Financial Times

"Compelling… an unforgettable story" — The Global Times

"Potent… a fresh, compelling take on the American success story." — The Seattle Times

"Simple, searing, richly detailed prose… hilarious and wrenching. Immigrants, new and old, will find much to savor here, from the drama of family secrets to the confusing coming-of-age." — Booklist

 "A resolute yet naïve Chinese girl confronts poverty and culture shock with equal zeal when she and her mother immigrate to Brooklyn in Kwok's affecting coming-of-age debut… more than just another immigrant story." — Publishers Weekly

 "Kwok adeptly captures the hardships of the immigrant experience and the strength of the human spirit to survive and even excel despite the odds.  Reminiscent of An Na's award-winning work for younger readers, A Step from Heaven, this work will appeal to both adults and teens." 
— Library Journal 

"In this moving story of hardship and triumph, a woman must live a double life as a scholar and a sweatshop worker after she emigrates from Hong Kong to America with her mother." — The San Francisco Chronicle

"It is impossible not to fall under the spell of Girl in Translation's tough, plucky narrator as she struggles to make a place for herself in America. Kwok is a natural storyteller who eloquently captures the difficulty of living in two worlds, and the quiet sadness of never feeling quite at home in either. This is an altogether captivating debut shot through with moments of humor and grace." —Julie Otsuka, author of When the Emperor Was Divine 

"A moving coming of age story, reminiscent of A Tree Grows in Brooklyn. The possibility of Kimberly Chang's extraordinary struggle and achievement is what makes America a great nation—generous, forgiving and full of hope. Kwok perfectly captures the voice and perspective of a young immigrant, and the result is a powerful work about love, sacrifice and faith." —Min Jin Lee, author of the bestselling Free Food for Millionaires 

"A journey into a world that would otherwise be veiled, Girl in Translation contrasts both sacrifice and accomplishment in the most satisfying of ways. Kwok's vibrant prose makes us live Kimberly's life almost as if it were our own." —Brunonia Barry, author of the bestselling The Lace Reader 

"I love how this book allowed me to see my own country, with all its cruelty and kindness, from a perspective so different from my own. I love how it invited me into the heart and mind of Kimberly Chang, whose hard choices will resonate with anyone who has sacrificed for a dream. Powerful storytelling kept me turning the pages quickly, but Kimberly's voice – so smart and clear - will stay with me for a long time." —Laura Moriarty, author of The Center of Everything 
Riverhead Books, 9781594485152, 320pp.
Publication Date: May 3, 2011
About the Author
Jean Kwok was born in Hong Kong and immigrated to Brooklyn as a young girl. Jean received her bachelor's degree from Harvard and completed an MFA in Fiction at Columbia. She worked as an English teacher and Dutch-English translator at Leiden University in the Netherlands, and now writes full-time. She has been published in Story Magazine and Prairie Schooner.
Book Videos
Throughout Girl in Translation, the author uses creative spelling to show Kimberly's mis-hearing and misunderstanding of English words. How does the language of the novel evolve as Kimberly grows and matures? Do you see a change in the respective roles that English and Chinese play in the narrative as it progresses?
The word translation figures prominently in the title of the novel, and learning to translate between her two languages is key to Kimberly's ability to thrive in her new life. Does she find herself translating back and forth in anything other than language? Clothing? Priorities? Expectations? Personality or behavior? Can you cite instances where this occurs, and why they are significant to the story as a whole?
Kimberly has two love interests in the book. How are the relationships that Matt and Curt offer different? Why do you think she ultimately chooses one boy over the other? What does that choice say about her? Can you see a future for her with the other boy? What would change?
In many ways Kimberly takes over the position of head of household after her family moves to New York. Was this change in roles inevitable? How do you imagine Ma feels about it? Embarrassed? Grateful? In which ways does Ma still fulfill the role of mother?
Kimberly often refers to her father, and imagines how her life might have been different, easier, if he had lived. Do you think she is right?
Kimberly's friend Annette never seems to grasp the depths of Kimberly's poverty. What does this say about her? What lesson does this experience teach Kimberly? Is Kimberly right to keep the details of her home life a secret?
Kimberly believes that devoting herself to school will allow her to free her family from poverty. Does school always live up to her expectations? Where do you think it fails her? How does it help her succeed? Can you imagine the same character without the academic talent? How would her life be different? What would remain the same? Is Kimberly right to believe that all of her potential lies in her talent for school? Must qualities like ambition, drive, hope, and optimism go hand in hand with book smarts?
Think about other immigrant stories. How is Kimberly's story universal? How is it unique? How does Kimberly's Chinese-American story compare to other immigrant stories? Would it change if she were from a different country or culture?
Kimberly lives in extreme poverty. Was anything about her circumstances surprising to you? How has reading Girl in Translation affected your views of immigration? How can you apply these lessons in your community?
The story is set in the 1980s. Do you think immigrant experiences are much different today? What has changed? What has remained the same?