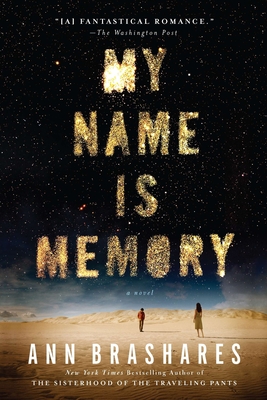 My Name is Memory
Paperback

* Individual store prices may vary.
Other Editions of This Title:
Digital Audiobook (5/31/2010)
Hardcover, Large Print, Large Print (9/1/2010)
Hardcover (6/1/2010)
Paperback (8/29/2011)
Paperback (1/1/2011)
Paperback (1/1/2011)
Compact Disc (6/1/2010)
June 2010 Indie Next List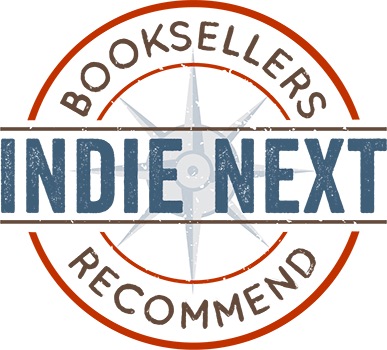 "Daniel is one of the few people fortunate enough to have 'memory', or the ability to remember past lives in vivid detail. He has the ability to recognize souls he has met in his previous lives, including Sophia his 'soul mate'. Whenever Daniel manages to find her fate rips them apart in one way or another. Follow Daniel as he tries to locate Sophia, convince her to remember him (she doesn't have memory), and fight the forces keeping them from loving each other. A love story unlike anything I've ever experienced!"
— Sarah Hill, The River's End Bookstore, Oswego, NY
View the List
Description
The latest from Ann Brashares, the New York Times bestselling author of The Sisterhood of the Traveling Pants, a magical story of reincarnation and a love that lasts more than a lifetime 

Daniel has spent centuries falling in love with the same girl. Life after life, crossing continents and dynasties, he and Sophia (despite her changing name and form) have been drawn together-and he remembers it all. For all the times that he and Sophia have been connected throughout history, they have also been torn painfully, fatally, apart.

But just when Sophia (now "Lucy" in the present) finally awakens to the secret of their shared past, the mysterious force that has always separated them reappears. Ultimately, they must come to understand what stands in the way of their love if they are ever to spend a lifetime together.
Praise For My Name is Memory…
"[A] fantastical romance." --The Washington Post

"You'll fall hard for this story of a cosmically tormented couple: Daniel can recall all of his previous lives, and he pursues his great love, Sophia, through the ages." --Glamour

"We all like to believe in the constancy of love. And then along comes Ann Brashares to take the concept to a whole new level." --Minneapolis Star Tribune

"Literature is filled with lovers that not even death can divide... now in Ann Brashares's entrancing new romantic saga, readers will be swept away by Daniel and Lucy, whose love is truly one for the agest." --BookPage
Riverhead Books, 9781594485183, 352pp.
Publication Date: June 7, 2011
About the Author
Ann Brashares is the author of the phenomenal five-million-copies-selling series of young adult novels, The Sisterhood of the Traveling Pants, The Second Summer of the Sisterhood, Girls In Pants, and Forever in Blue, and the New York Times bestselling adult novel The Last Summer (of You and Me).
My Name is Memory unfolds in chapters alternating between Daniel and Lucy's voices. What did you think of this technique? Do you think the author captured both voices equally well? Was there one character whose point of view you preferred reading?
As we watch Lucy mature from a teenager to a young woman over the course of the novel, we also watch Daniel mature over centuries, carrying knowledge and wisdom from lifetime to lifetime. When they meet, he has centuries worth of experiences and she is still learning how to be an adult for the first time. Do you think Lucy and Daniel can find common ground in their shared lifetime, or do their differing experiences separate them too much?
My Name is Memory is set in present day, with flashbacks to previous eras—including North Africa in 541 B.C., Crete in 899 B.C., England in 1918 A.D., St. Louis in 1932 A.D., and Georgia in 1968 A.D. Was there one particular setting you enjoyed most? Why?
How do Lucy's experiences with her older sister Dana's mental illness affect her reaction to Daniel when he tells her about their past lives together? How much of her response do you think comes from fear? Do you think she wants to believe him?
One of the themes of My Name is Memory is our perspective on the value of the here-and-now and the passage of time. As someone who has lived and remembers many lifetimes, Daniel sees life as fleeting and replaceable, and it affects how he treats himself and his family members. How does this change for him over the course of the book? What causes the change? Did the book make you think about the value of the present, or the value of the long view differently?
Daniel insists on being called "Daniel" in each life, and he calls Lucy "Sophia," the name she had when he first fell in love with her. Why is he so attached to using these names? What is their significance to him? What changes at the end that allows him to finally call her "Lucy"?
Daniel talks about human beings' ability to recognize other people's souls, and says, "Our souls reveal themselves in our face and body… Choose a person's face and study it carefully…Ask yourself what you know about the person, and if you open yourself to the information, you will find you know an overwhelming amount" (p. 55). Do you think this is true? Have you ever recognized something like this in a stranger?
Throughout the novel, Daniel faces hardships that he believes are a direct result of his past choices. After rejecting his mother Molly's love by committing suicide, he is reborn to an abusive mother. After Daniel angered him hundreds of years ago, his brother Joaquim chases him through lifetimes, keeping Daniel and Sophia/Lucy apart. Do you believe in this idea, which some call karma, that our actions will come back to us?
When Lucy looks back on her first meeting with Daniel she is filled with regret. "It must have been painful for him to realize [Sophia] was gone, replaced by a coward" (p. 196). Do you agree with Lucy's assessment of herself that she's a coward, or would you consider her brave? Does her level of bravery change over the course of the book? How or why?
Brashares writes, as Daniel thinks he's about to lose Lucy, "If you didn't have a choice, you had to make a choice. If you didn't have options, you made some. You couldn't just let the world happen to you" (p. 505). Is this something he has always believed? Is it advice he has followed? To what consequences? How has it shaped his collection of lives?
At the beginning of the novel, Daniel says that despite all his lives, "I've never had a child, and I've never gotten old. I don't know why" (p. 2). Why do you think these two rites of passage, so integrally a part of the human condition, have been denied him? Do you think he will get to experience both of these things in his "ultimate" life? Is the life with Lucy the one he's been waiting for?
or
Not Currently Available for Direct Purchase