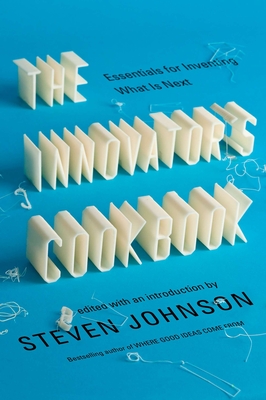 The Innovator's Cookbook: Essentials for Inventing What Is Next (Paperback)
Essentials for Inventing What Is Next
Riverhead Books, 9781594485589, 262pp.
Publication Date: October 4, 2011
* Individual store prices may vary.
or
Not Currently Available for Direct Purchase
Description
Steven Johnson, author of Where Good Ideas Come From, Emergence, Everything Bad is Good for You, Mind Wide Open and Ghost Map, and an acknowledged bestselling leader on the subject of innovation, gathers - for a foundational text on the subject of innovation - essays, interviews, and cutting-edge insights by such exciting field leaders as Peter Drucker, Richard Florida, Eric Von Hippel, Dean Keith Simonton, Arthur Koestler, John Seely Brown, and Marshall Berman. Johnson also provides new material from Marisa Mayer of Google, Twitter's Biz Stone and Jack Dorsey, and Ray Ozzie, Microsoft's former Chief Software Architect. With additional commentary by Johnson himself, this book reveals the innovation found in a wide range of fields, including science, technology, energy, transportation, education, art, and sociology, making it vital, fresh, and fascinating reading for our time, and for the future.
About the Author
Steven Johnson is the author of the bestsellers Where Good Ideas Come From, The Invention of Air, The Ghost Map, Everything Bad Is Good For You, and Mind Wide Open, as well as Emergence and Interface Culture. He is the founder of a variety of influential websites-most recently, outside.in-and writes for Time, Wired, The New York Times, and The Wall Street Journal. He lives in Marin County, California, with his wife and three sons
Advertisement