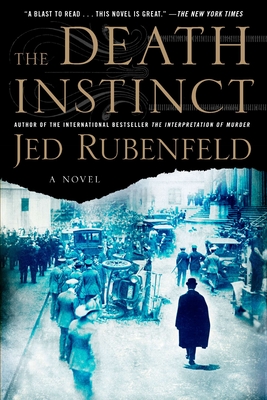 The Death Instinct
A Novel
Paperback

* Individual store prices may vary.
Other Editions of This Title:
Digital Audiobook (1/19/2011)
Paperback (2/1/2012)
Paperback (4/1/2011)
Paperback (4/1/2011)
Hardcover, Large Print, Large Print (3/1/2011)
Hardcover (1/20/2011)
February 2011 Indie Next List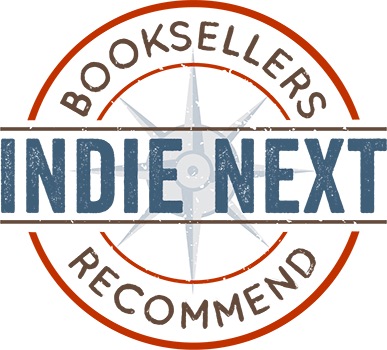 "The Death Instinct is a breath of fresh air in the historical mystery genre. It's a riveting descent into a forgotten piece of history - the bombing of Wall Street in 1920 - an event that has eerie parallels to the present day. Younger and Littlemore, who are essentially a deeper, more layered Holmes and a less passive, more involved Watson, dive headfirst into a thrilling conspiracy set in the ruins of the First World War, just as America is emerging as a world superpower. Rubenfeld has concocted a fast-paced, breathtaking thriller that knows just when to pause for a quiet moment of lyrical contemplation and when to ratchet up its tension to dizzying heights."
— Drew Williams, Little Professor Book Center, Homewood, AL
View the List
Description
From the international bestselling author-"a sprawling and ambitious literary mystery" (The Seattle Times).
From a true and shocking event-the bombing of lower Manhattan in September 1920-Jed Rubenfeld weaves a twisting and thrilling work of fiction as a physician, a female radiochemist, and a police official come to believe that the inexplicable attack is only part of a larger plan. It's a conspiracy that takes them from Paris to Prague, from the Vienna home of Sigmund Freud to the corridors of power in Washington, D.C., and ultimately to the depths of our most savage human instincts where there lies the shocking truth behind that fateful day.
Praise For The Death Instinct: A Novel…
"A deadly terrorist attack rocks downtown Manhattan in September...1920. Rubenfeld's gripping novel revolves around the real-life Wall Street bombing and will have you enthralled from page 1."
-Entertainment Weekly Must List

""Brilliantly concocted and more than just a little eerie. The fictional and actual events surrounding the 1920 bombing are as relevant today as they were nearly a century ago."
-USA TODAY

"This novel is great ... Jed Rubenfeld's tremendous follow-up to his 2006 novel, The Interpretation of Murder, bustles with kidnapping, knife throwing, gun fighting, poisoning, bank robbery, corruption. The Death Instinct is that rare combo platter: a blast to read - you'll be counting how few pages you have left with dread, and you'll do this before you're halfway done - and hefty enough to stay with you. There's a steady beat of intrigue and confusion and explanations you wouldn't have guessed."
-The New York Times

"Intelligent, absorbing and provocative."
-The Seattle Times

"Rubenfeld's debut, The Interpretation of Murder (2006), proved his skillful use of historical detail to create a compelling tale of psychological suspense. He's only gotten better."
-Library Journal (starred review)

"Jed Rubenfeld delivers a soul-searching narrative with complex and memorable characters. Not only is The Death Instinct a suspenseful story that pulls readers into its political and scientific intrigue, it is also a provocative meditation on the psychological and emotional ripple effects of war and terrorism."
-Matthew Pearl, author of The Dante Club and The Poe Shadow

"In The Death Instinct, Jed Rubenfeld masterfully weaves a sweeping story that moves from New York City to Paris to Vienna and back, illuminating with shocking and harrowing clarity the aftershock effects of the Great War on an entire generation. Anyone with a taste for mystery, political intrigue, and love in desperate circumstances will devour this enthralling novel."
-Katherine Howe, author of The Physick Book of Deliverance Dane

"The Death Instinct is a terrifically smart, tumbling roller coaster of a novel, full of mysterious twists and turns, murders, conspiracies, dreams of revenge, and ultimately a very human redemption. Beginning with one of the great unsolved crimes in American history?the 1920 bombing of Wall Street?author Jed Rubenfeld takes the reader on a fast-forward journey through the politics and police work, science and psychoanalysis of the of the early nineteenth century. The characters are so well realized, the conspiracies so wonderfully twisted, and the rendering of time and place so well done that readers will find the story hard to put down?and harder to forget"
-Deborah Blum, author of The Poisoner's Handbook: Murder and the Birth of Forensic Medicine in Jazz Age New York

"A well-crafted story, skillfully told, with more twists than a pig's tail, and a lot more entertaining."
-Anne Perry, author of the Thomas Pitt and William Monk novels
Riverhead Books, 9781594485602, 576pp.
Publication Date: January 3, 2012
About the Author
Jed Rubenfeld is the author of the international bestseller The Interpretation of Murder. He is a professor at Yale University Law School and is one of the country's foremost experts on constitutional law. He wrote his undergraduate thesis at Princeton University on Sigmund Freud. He lives in Connecticut with his family.
The September 16, 1920, explosion on Wall Street is to this day an unsolved incident. Discuss the explosion, the book's explanation for the event, and its resonance and parallels—both actual and fictionalized—with the events of September 11, 2001.
We meet Colette in the midst of war. What are your initial reactions to her? Discuss what makes her sympathetic/unsympathetic at the novel's outset. Do your feelings about her change through the course of the novel?
Sigmund Freud and Detective Littlemore both comment to Younger that he is in love with Colette. What evidence were you given early on that he loves her? How do you think his romantic and psychological histories manifest themselves in his behavior towards her?
Collette's plan to see Hans Gruber holds her focus for much of the novel. Discuss what you feel are the reasons Colette is ultimately unable to act as she has planned. Do you agree with Dr. Freud on this matter? Why or why not?
In the meeting with Gruber, Younger essentially stands in for Colette. Discuss how you feel about Younger's actions. Do you feel they were fully justified? How does what you know of his experiences make this scene understandable, or is it not? How would you feel if this were real life, and the scene played out in front of you?
Author Jed Rubenfeld entwines real life events and historic figures with the novel's cast of fictional characters. Discuss the surprising facts you learned about: Marie Curie and radium, Sigmund Freud, World War I, The 1920 bombing on Wall Street, Mexico
Younger fought in World War I; Detective Littlemore did not. Discuss how this might affect their particular means of dealing with their respective "investigations" and the actions they take.
Discuss Younger's feelings about the women in his life—his attraction to his psychoanalytic patients, Nora's jealousy and their ensuing fights, and Nora's suicide, the death of the unborn child, and how he claims to feel about it.How do these admissions make you feel about Younger? Discuss whether or not you feel his explanations are further illuminated at any point in the narrative.
As the owner of the company that makes watches with radium dials, Brighton throws money at people for every inconvenience. Younger, too, shells out money to people for their trouble. Discuss whether or not you see fundamental differences in their actions and motivations.
As a representative of corporate America in the novel, Brighton seems at first to be buffoonish and forgetful; then, as his business dealings are discovered, he becomes a malevolent force. How can his cover-ups be related to news today? What do you think Freud would say about him?
The twin forces of death and love are major themes in the novel. Discuss how these forces exist in Younger and which instinct, if either, is stronger.
By the conclusion of the novel, we see the themes of "the death instinct" play out in the lives of many of the characters. Discuss how you think it applies in the lives of Detective Littlemore, Luc Rousseau, Sigmund Freud, and Brighton.
Wall Street has become the target of civilian protests and an occupation-turned-national protest. Compare the events of Rubenfeld's book with those of modern times.
or
Not Currently Available for Direct Purchase