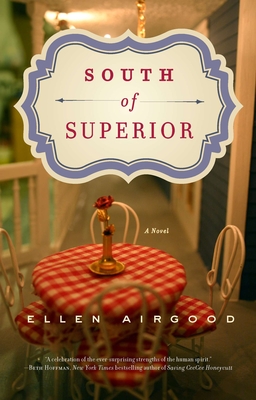 South of Superior
Paperback

* Individual store prices may vary.
Other Editions of This Title:
Hardcover (6/9/2011)
June 2011 Indie Next List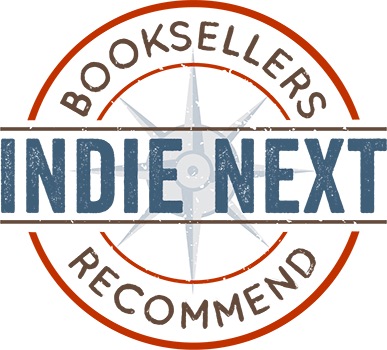 "This story is like immersion therapy for anyone who has fantasized about a simpler life in a small town in a beautiful location. The town is McAllister, Michigan, on the southern shore of Lake Superior, as seen through the eyes of a young woman from Chicago who has come to make her home and, hopefully, a livelihood there. The learning curve is steep as she contends with a challenging climate, difficult economic times, and the complications of being part of a small, tight community. You will fall in love with McAllister, where every character is, of necessity, strong and where the currency is not measured in dollars, but rather in resourcefulness."
— Jeanne Regentin, Between the Covers, Harbor Springs, MI
View the List
Description
A novel full of heart, in which love, friendship, and charity teach a young woman to live a bigger life.

When Madeline Stone walks away from Chicago and moves five hundred miles north to the coast of Lake Superior, in Michigan's Upper Peninsula, she isn't prepared for how much her life will change.

Charged with caring for an aging family friend, Madeline finds herself in the middle of beautiful nowhere with Gladys and Arbutus, two octogenarian sisters-one sharp and stubborn, the other sweeter than sunshine. As Madeline begins to experience the ways of the small, tight-knit town, she is drawn into the lives and dramas of its residents. It's a place where times are tough and debts run deep, but friendship, community, and compassion run deeper. As the story hurtles along—featuring a lost child, a dashed love, a car accident, a wedding, a fire, and a romantic reunion—Gladys, Arbutus, and the rest of the town teach Madeline more about life, love, and goodwill than she's learned in a lifetime.

A heartwarming novel, South of Superior explores the deep reward in caring for others, and shows how one who is poor in pocket can be rich in so many other ways, and how little it often takes to make someone happy.
Praise For South of Superior…
"A heartwarming debut." -Kirkus

"Airgood's engaging debut is the novel, brimming with quirky characters, that everyone who moves to a small, tightly knit town imagines he or she might someday write." -Booklist

"Ellen Airgood's debut is a warmhearted novel that would be great ot take on vacation to while away some leisure hours." -Minneapolis Star-Tribune
Riverhead Books, 9781594485763, 384pp.
Publication Date: May 1, 2012
About the Author
Ellen Airgood runs a diner in Grand Marais, Michigan. This is her first novel.
Gladys always tells Madeline how much of an outsider she is, how much she doesn't understand the ways of McAllester. By the end of the novel do you think Madeline is a part of the town? In what ways has she let the community of McAllester transform her? In what way has she transformed the community?
Throughout the novel, Madeline is looking for a sense of purpose, for something to guide her life. At the end of the novel, do you think she's found that sense of purpose? What do you think it is? How is it different from what she was expecting when she first came to McAllester?
Change is a major theme of the novel, and yet so much of what both Gladys and Madeline love about McAllester is how the town follows an older way of living. What kind of changes happen in the novel? Which character do you think is the most changed by the end?
While Madeline and Gladys are deeply stubborn people, Arbutus is more likely to be adaptable. Do you think this makes Arbutus any less strong than the other women? In what ways is she just as stubborn? What do you think Madeline learns from Arbutus's way of getting her own way?
Think about the Bensons. Do you think that they are wrong to want to improve their business? What could they have done to be more in keeping with the community? What does Madeline learn that they do not?
Values are important to all the characters in the novel. How are Madeline's values different from Gladys's? Paul's? What do you think Randi's values are? The Bensons? Think about yourself. Which character do you feel most similar to?
At the start of the novel, Madeline takes an immediate dislike to Randi while Gladys has more patience for her. What do you think Gladys sees that Madeline does not? Think about how Madeline and Randi's relationship changes. How do you think Madeline's increased knowledge both about herself and about her history changes how she feels about Randi?
We never get to meet Joe Stone or learn why he gave Madeline away. What do you think his motivations were? Do you think he made the right choice? How did his giving Madeline away make her more like the Stones?
Life in McAllester is hard. Why do you think Madeline ultimately chooses it over returning to Chicago? What virtues do you see in it? What qualities would you want to emulate in your own life?
The novel ends on a note of anticipation. What do you think will happen to the characters after the book has ended? How do you think what Madeline has learned will help her handle future hardships?