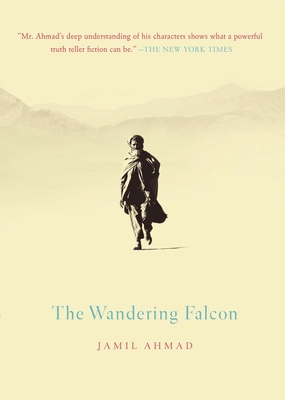 The Wandering Falcon (Paperback)
Riverhead Books, 9781594486166, 243pp.
Publication Date: October 2, 2012
* Individual store prices may vary.
October 2011 Indie Next List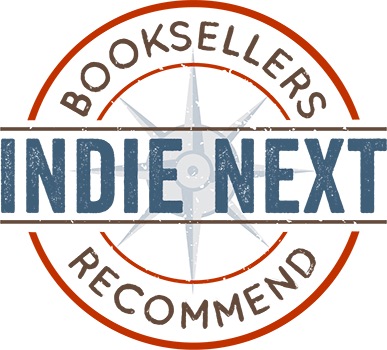 "These linked tales set along the border between Pakistan and Afghanistan are unlike anything else you have read about the region. They offer a generous and moving portrait of a little understood way of life. This is the kind of fiction that moves beyond terms like 'great literature' and ventures on to terms like 'essential' and 'necessary.'"
— Robert Sindelar, Third Place Books, Lake Forest Park, WA
View the List
Description
For readers of Khaled Hosseini, Daniyal Mueenuddin, and Mohsin Hamid, a story set among the mountain tribes of Pakistan and Afghanistan. In this extraordinary tale, Tor Baz, the young boy descended from both chiefs and outlaws who becomes the Wandering Falcon, moves between the tribes of Pakistan and Afghanistan and their uncertain worlds full of brutality, humanity, deep love, honor, poverty, and grace. The wild area he travels -- the Federally Administered Tribal Area -- has become a political quagmire known for terrorism and inaccessibility. Yet in these pages, eighty-year-old debut author Jamil Ahmad lyrically and insightfully reveals the people who populate those lands, their tribes and traditions, and their older, timeless ways in the face of sometimes ruthless modernity. This story is an essential glimpse into a hidden world, one that has enormous geopolitical significance today and still remains largely a mystery to us. Jamil Ahmad is a storyteller in the classic sense -- there is an authenticity and wisdom to his writing that harkens back to another time. The Wandering Falcon reminds us why we read and how vital fiction is in opening new worlds to our imagination and understanding.
About the Author
Jamil Ahmad was born in 1930 and died in 2014. He joined the Civil Service of Pakistan in 1954 and served mainly in the Frontier Province and Baluchistan. He was also development commissioner for the Frontier and chairman of the Tribal Development Corporation, and was posted as minister in Pakistan's embassy in Kabul at a critical time, before and during the Soviet occupation of Afghanistan. He lives in Islamabad with his wife, Helga Ahmad, a nationally recognized environmentalist and social worker. This is his first book.
How would you describe life within an itinerant tribe? What intrigues you about this kind of existence? Would you be cut out for the harsh realities of desert life?
How would you describe the interactions between the tribes? How do they settle disputes? Is there any common ground that the tribal groups share? Were you surprised by the diversity or sheer number of tribes in this region?
How would you describe the interactions between the tribes and the "civilized" culture? What are the challenges or injustices that they endure? What is lost in translation, and why are there so few voices of support? For example, do you think the Baluchs had a fair trial? Or, do you think the conflict with bureaucracy snuffed out the Kharot tribe and their flock?
"The pressures were inexorable. One set of values, one way of life had to die. In this clash, the state, as always proved stronger than the individual. The new way of life triumphed over the old" (page 52). How is life changing for the tribes with modernization accelerating around them? What will be lost when their culture is extinguished—or do you think their way of life can be preserved?
What have you learned about this remote corner of the world? Have you researched or looked into the geopolitical importance of the FATA today?
What is Tor Baz's influence on the events and people that inhabit the book? What is his journey like, and what events shape him? Is he a sympathetic, likable character? Where are his alliances?
How does honor—and revenge—play a role in the lives of the tribesmen?
Why do you think the author switched to a first person voice for the story "The Guide"? The speaker is a foreigner to the region, and is in search of something profound. What is it? Does he find it?
What roles are open to women in tribal life? How would you describe the female characters' lives?
Did you enjoy the vignette style of this book? Do you think the author was successful in painting a vibrant, energetic world through such small windows? Did you find yourself transported?
In a way, this book tells an important "nonfiction" story through a fiction lens. What importance does the role of fiction play in helping us understand the world?
Coverage from NPR