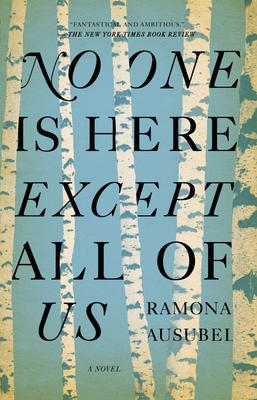 No One is Here Except All of Us
Paperback

* Individual store prices may vary.
Other Editions of This Title:
Hardcover (2/2/2012)
MP3 CD (2/28/2012)
Compact Disc (2/28/2012)
February 2012 Indie Next List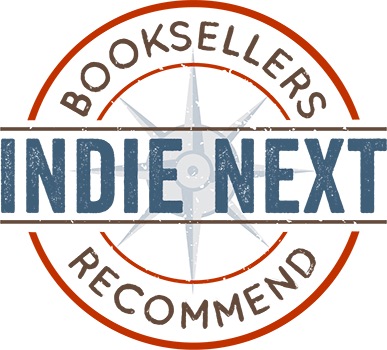 "An isolated hamlet in south central Europe, 1939. The Jewish residents decide the only way to survive is cut all ties with the rest of the world and act is if the world is only what and who they see within their own village. A young girl shares the story of her community and how it changes. Imaginative, complex, and gently rewriting relationships, No One Is Here Except All of Us is hypnotic. I've never read anything like it."
— Becky Milner, Vintage Books, Vancouver, WA
View the List
Description
From the award-winning author of Sons and Daughters of Ease and Plenty and the new story collection, Awayland.


In 1939, the families in a remote Jewish village in Romania feel the war close in on them. Their tribe has moved and escaped for thousands of years- across oceans, deserts, and mountains-but now, it seems, there is nowhere else to go. Danger is imminent in every direction, yet the territory of imagination and belief is limitless. At the suggestion of an eleven-year-old girl and a mysterious stranger who has washed up on the riverbank, the villagers decide to reinvent the world: deny any relationship with the known and start over from scratch. Destiny is unwritten. Time and history are forgotten. Jobs, husbands, a child, are reassigned. And for years, there is boundless hope. But the real world continues to unfold alongside the imagined one, eventually overtaking it, and soon our narrator-the girl, grown into a young mother-must flee her village, move from one world to the next, to find her husband and save her children, and propel them toward a real and hopeful future. A beguiling, imaginative, inspiring story about the bigness of being alive as an individual, as a member of a tribe, and as a participant in history, No One Is Here Except All Of Us explores how we use storytelling to survive and shape our own truths. It marks the arrival of a major new literary talent.
Praise For No One is Here Except All of Us…
"Fantastical and ambitious . . . infused with faith in the power of storytelling . . . Light and tenderness persevere—in a shining moon, in a candle still aglow, in a mother's embrace of her child."—The New York Times Book Review
"An absorbing and unpredictable novel that manages to encompass a wide geographic and emotional range. . . . Ausubel's original voice combines fresh, clear observation and Old testament grandeur."—The New Yorker
"Debut novelist Ausubel casts a vibrant, dreamlike spell in this tale of a remote Romanian Village whose citizens try to save themselves from the Holocaust by reinventing their own history."—Marie Claire
 
"Romanian Jews in 1939 reinvent their own reality in this inspiring novel about the power of community and imagination."—O, the Oprah Magazine
 
"Ramona Ausubel's debut, No One Is Here Except All of Us captures the magical group-think of a Romanian village that retreats into an imaginary reality at the outbreak of war."—Vogue

"No One Is Here Except All of Us contains so many achingly beautiful passages, it's as if language itself is continually striving to be a refuge. . . . If a book can be said to have a consciousness, the consciousness here is infinitely tender and soulful, magical and true. It's the kind of God we wish for."—San Francisco Chronicle

"Ramona Ausubel's first novel, "No One Is Here Except All of Us," is a poetic fable about a part of history after which some people say poetry is an obscenity… Ausubel's fable-like tone is effective in creating a sensation of tale and dream. For conveying the full horror of the events surrounding the Holocaust, it is less so, but this isn't what she's trying to do. Instead, she is comfortable reshaping, in a safe time and place, stories that were handed to her, using her rhetorical and narrative skill to create something that can be carried without cutting the one who carries it."—Minneapolis Star Tribune
 
"In her debut novel, No One Is Here Except All of Us, Ramona Ausubel breaks new ground, with a unique prose style that weaves a classic immigrant tale into a world of dreams. The town of Zalischick and its citizens re-write their own story, filling it with magic, hope, and a determination in the face of destruction to find new ways to begin."—Hannah Tinti, author of The Good Thief
 
"Here is a world created out of the most curious and beautiful remnants of our own: opera, suitcases, letters, rivers, daughters, strangers and shovels. Ramona Ausubel cracks open the very idea of a book and fills its shell with a thing glimmering, thrilling and new."—Samantha Hunt, author on The Invention of Everything Else

"A special work of the imagination, an original gift, dark and light, and Ramona Ausubel colors it all with a glowing wisdom."—Ron Carlson, author of Five Skies

"Beautifully written and alive in story, fascinating characters, and place.  You can't help but compare Ausubel's book with Marquez, with her fantastic vision of history and invention, the small village dreaming the vast world, but she is her own new fresh voice."—Brad Watson, author of The Heaven of Mercury

"A wise, compassionate book that even in its darkest turns uplifts."—Christine Schutt, author of Florida and All Souls
Riverhead Books, 9781594486494, 416pp.
Publication Date: February 5, 2013
About the Author
Ramona Ausubel is a graduate of the MFA program at the University of California, Irvine. She is the author of Awayland, Sons and Daughters of Ease and Plenty, and No One Is Here Except All of Us. Her work has been published in The New Yorker, One Story, The Paris Review Daily, Best American Fantasy, and elsewhere, and has received special mentions in The Best American Short Stories and The Best American Nonrequired Reading. She has been longlisted for The Frank O'Connor Short Story Prize, and a finalist for the New York Public Library Young Lions award and the Pushcart Prize.
In the opening of the novel, Lena tells Chaya in her letter, "Maybe, when the world began, everything had been clean and pure." When the villagers start their world over, does the world begin "clean and pure," or are the seeds of its destruction built into its founding?
When the villagers start their world over, they begin with storytelling. What importance does storytelling have for the novel? What is its power? How does each of the characters employ storytelling? What do these uses tell you about each character?
One of the bonds that is the most transient in the novel is that between parent and child. How does the author depict this bond? Consider the situations in which children are transferred in the novel: were the parents right to let their children be adopted by others? What do you think about the motivations of the adoptive parents?
What is the stranger's role in the re-creation of the world? Could the villagers have done it without her? Why does she decide to help protect the village from the outside world? What eventually makes her allow it back in?
Igor is the only character who is captured, yet his imprisonment ends up ensuring his safety, while the characters who remain &ldquofree&rdquo must fight for their own survival. What does this say about the concept of freedom? In this novel, is personal choice a gift or a burden, or both?
With the reinvention of the world, time is upended. Lena is made to grow up at an unusual rate. Does she really age faster? Do you think she and the other villagers realize the truth but allow Hersh and Kayla to believe their own story? What about when Lena gets married and bears a child—has the story about her aging process had a real and actual effect?
How does Lena know what happens to the other characters? Given the role that imagination and storytelling play in the novel, does it matter whether Lena has outside information? Would that make her version any more or less true?
Many unfair things happen to Lena during the course of the book-her parents' giving her away, her losing her sons, and so on. How does she cope? Does she forgive the other characters? What role does forgiveness play in the novel?
What do you think the title No One is Here Except All of Us means?
At the end of the book, Lena writes to Chaya, "Someday, your children will ask what happened, and you will tell a new version, and in this way, the story will keep living. Truth is not in facts. The truth is in the telling." What does Lena mean by this? Is there a difference between truth and accuracy?
or
Not Currently Available for Direct Purchase