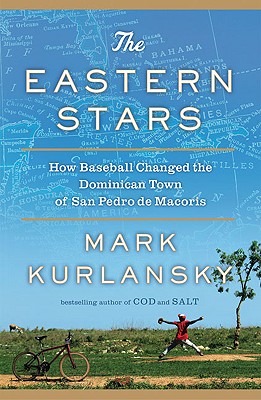 The Eastern Stars (Hardcover)
How Baseball Changed the Dominican Town of San Pedro de Macoris
Riverhead Hardcover, 9781594487507, 288pp.
Publication Date: April 15, 2010
* Individual store prices may vary.
Description
The intriguing, inspiring history of one small, impoverished area in the Dominican Republic that has produced a staggering number of Major League Baseball talent, from an award-winning, bestselling author.
In the town of San Pedro in the Dominican Republic, baseball is not just a way of life. It's "the" way of life. By the year 2008, seventy-nine boys and men from San Pedro have gone on to play in the Major Leagues-that means one in six Dominican Republicans who have played in the Majors have come from one tiny, impoverished region. Manny Alexander, Sammy Sosa, Tony Fernandez, and legions of other San Pedro players who came up in the sugar mill teams flocked to the United States, looking for opportunity, wealth, and a better life.
Because of the sugar industry, and the influxes of migrant workers from across the Caribbean to work in the cane fields and factories, San Pedro is one of the most ethnically diverse areas of the Dominican Republic. A multitude of languages are spoken there, and a variety of skin colors populate the community; but the one constant is sugar and baseball. The history of players from San Pedro is also a chronicle of racism in baseball, changing social mores in sports and in the Dominican Republic, and the personal stories of the many men who sought freedom from poverty through playing ball. The story of baseball in San Pedro is also that of the Caribbean in the twentieth and twenty-first centuries and on a broader level opens a window into our country's history.
As with Kurlansky's "Cod" and "Salt," this small story, rich with anecdote and detail, becomes much larger than ever imagined. Kurlansky reveals two countries' love affair with a sport and the remarkable journey of San Pedro and its baseball players. In his distinctive style, he follows common threads and discovers wider meanings about place, identity, and, above all, baseball.
Watch a Video
About the Author
Mark Kurlansky is the "New York Times" bestselling author of many books, including "The Food of a Younger Land," "Cod: A Biography of the Fish That Changed the World"; "Salt: A World History"; "1968: The Year That Rocked the World"; and "The Big Oyster: History on the Half Shell." He lives in New York City.
Book Videos
Coverage from NPR
or
Not Currently Available for Direct Purchase