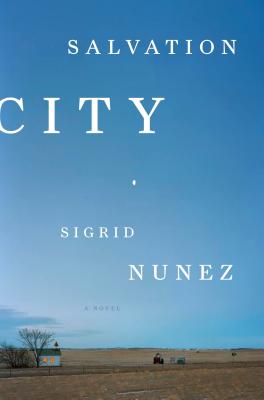 Salvation City
Hardcover

* Individual store prices may vary.
Other Editions of This Title:
Digital Audiobook (9/15/2010)
Paperback (9/6/2011)
MP3 CD (9/16/2010)
Compact Disc (9/16/2010)
Compact Disc (9/16/2010)
Compact Disc (9/16/2010)
MP3 CD (9/16/2010)
October 2010 Indie Next List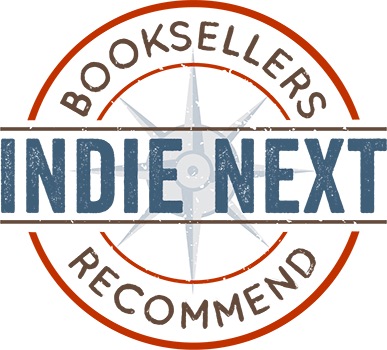 "In the latest work by the author of The Last of Her Kind, a deadly flu pandemic has devastated America. After the flu claims his parents, young Cole Vining is taken in by the evangelical pastor of tiny, isolated Salvation City. Though this new life is the opposite of his liberal upbringing in Chicago, Cole begins to settle in. Then something unexpected turns Cole's world upside down again, and he is caught between two opposing forces. As Cole struggles to reconcile his past with his present, he begins, at last, to carve his own path into the future."
— Erin Kurup, Book House of Stuyvesant Plaza, Albany, NY
View the List
Description
From the critically acclaimed author of "The Last of Her Kind," a breakout novel that imagines the aftermath of pandemic flu, as seen through the eyes of a thirteen-year-old boy uncertain of his destiny.
His family's sole survivor after a flu pandemic has killed large numbers of people worldwide, Cole Vining is lucky to have found refuge with the evangelical Pastor Wyatt and his wife in a small town in southern Indiana. As the world outside has grown increasingly anarchic, Salvation City has been spared much of the devastation, and its residents have renewed their preparations for the Rapture.
Grateful for the shelter and love of his foster family (and relieved to have been saved from the horrid, overrun orphanages that have sprung up around the country), Cole begins to form relationships within the larger community. But despite his affection for this place, he struggles with memories of the very different world in which he was reared. Is there room to love both Wyatt and his parents? Are they still his parents if they are no longer there? As others around him grow increasingly fixated on the hope of salvation and the new life to come through the imminent Rapture, Cole begins to conceive of a different future for himself, one in which his own dreams of heroism seem within reach.
Written in Sigrid Nunez's deceptively simple style, "Salvation City" is a story of love, betrayal, and forgiveness, weaving the deeply affecting story of a young boy's transformation with a profound meditation on the meaning of belief and heroism.
Praise For Salvation City…
"Nunez's writing is gorgeously spare, and she gets the life and the lingo of a teenage boy just right... In this gorgeously strange and apocalyptic coming-of- age novel, Nunez shows that the end of the world can offer a powerful possibility for a new beginning."
-The Boston Globe

"It's the near future, and Evangelicals have flocked to the rural Indiana town of the title, a post-apocalyptic haven in a world ravaged by a flu pandemic. Among these sheltered souls is Cole Vining, 13, an orphan who has been taken in by a preacher and his ditzy wife. Brought up by atheist parents in Chicago, Cole is disoriented by small-town life. . . . In this highly recognizable portrait of adolescent angst, Cole learns to define faith and freedom on his own terms as Nunez offers a candid look at both the comforts of religion and the glaring hypocrisy of some of its mosst ardent practicioners."
-More

"Nunez tells a fine tale, avoiding clichTs and providing powerful insights. To our surprise, we are equally draw to the Wyatt family and to Cole's dead parents: being fallible is what they have in common. Through Cole's eyes, the redemption offered by religion is offset by its hypocrisy; he finds his enlightenment not from dogma but from his own painful experiences. By the end of this satisfying, provocative and very plausible novel, Cole doesn't believe that the world is about to end. Instead 'he saw himself living a long time and going many places and doing many different things. 'Your whole life ahead of you'- never more than just an expressing before-now came to him with the ring of blessing."
-Abraham Verghese, The New York Times Book Review

"Cole Vining is one of the fortunate few. After a flu pandemic kills tens of thousands, including his parents, he's taken in by Pastor Wyatt, an evangelical leader in the Indiana town that gives the novel its title... With a cool, evenhanded tone, Nunez conjures a near future dark around the edges."
-The New York Times

"A flu pandemic kills millions and leaves surviviors to a chaos of shortages, looting, and violence-and that's just the beginning of Sigrid Nunez's wise and richly humane coming-of-age novel."
-O, the Oprah Magazine

"Atheists, a flu pandemic and a coming-of-age story collide in Nunez's sixth-and perhaps best-novel, Salvation City."
-Time Out New York

"Salvation City is not only timely and thought-provoking but also generous in its understanding of human nature. When apocalypse comes, I want Nunez in my lifeboat."
-Vanity Fair

"Things come undone with shocking rapidity when a flu pandemic ravages America. Cole, the son of liberal atheists and a smart, self-contained boy who loves to draw and counts explorer among his favorite words, narrates Nunez's sixth gripping novel, one of many recent literary postapocalyptic tales. Adept at matching psychological intricacy with edge-of-your-seat plots, the versatile Nunez gracefully entwines a classic coming-of-age story with a terrifying medical catastrophe and a profound battle between secular and religious viewpoints. . . . Nunez brilliantly contrasts epic social failure and tragedy with the unfurling of one promising life, reminding us that even in the worst of times, we seek coherence, discovery, and connection."
-Booklist

"Salvation City is a wonderful, great-hearted novel that finds love and hope in the unlikeliest of circumstances. Cole Vining is a latter-day Huck Finn, and we grieve and cheer for him as he makes his journey, both physical and spiritual, through a devastated world."
-Ron Rash, author of Serena

"Sigrid Nunez has long been one of my favorite authors because she writes with the deepest intelligence, the truest heart and the most surprising sense of humor. Salvation City is a tale of an American near-apocalypse that brings out the best of all these qualities. It reads beautifully, at time joyously, and it makes one reconsider the ordering of our world."
-Gary Shteyngart, author of Super Sad True Love Story
Riverhead Hardcover, 9781594487668, 288pp.
Publication Date: September 16, 2010
About the Author
Sigrid Nunez is the author of the novels "The Last of Her Kind," "A Feather on the Breath of God," and "For Rouenna," among others. She has been the recipient of several awards including a Whiting Writers' Award, the Rome Prize in Literature, and a Berlin Prize Fellowship. She lives in New York City.
or
Not Currently Available for Direct Purchase